Almond has distributed Christmas food parcels to local families, to ensure everyone has what they need this festive season.
Door-to-door deliveries have been made directly to dozens of tenants, providing them with essential groceries to help keep them going over Christmas and New Year.
We have also sourced more goods to top up the Riverside Community Fridge, where surplus food donated by local businesses and individuals can be shared.
Almond's CEO George Webster said: "This hasn't been an easy year for our tenants, with the full roll-out of Universal Credit across West Lothian, meaning many find themselves in challenging situations.
"Our Welfare and Benefits Advisor has been kept busy, as hardworking families are finding it increasingly difficult to make ends meet.
"Many households in crisis have turned to us recently, and we've worked hard to help them in any way we can."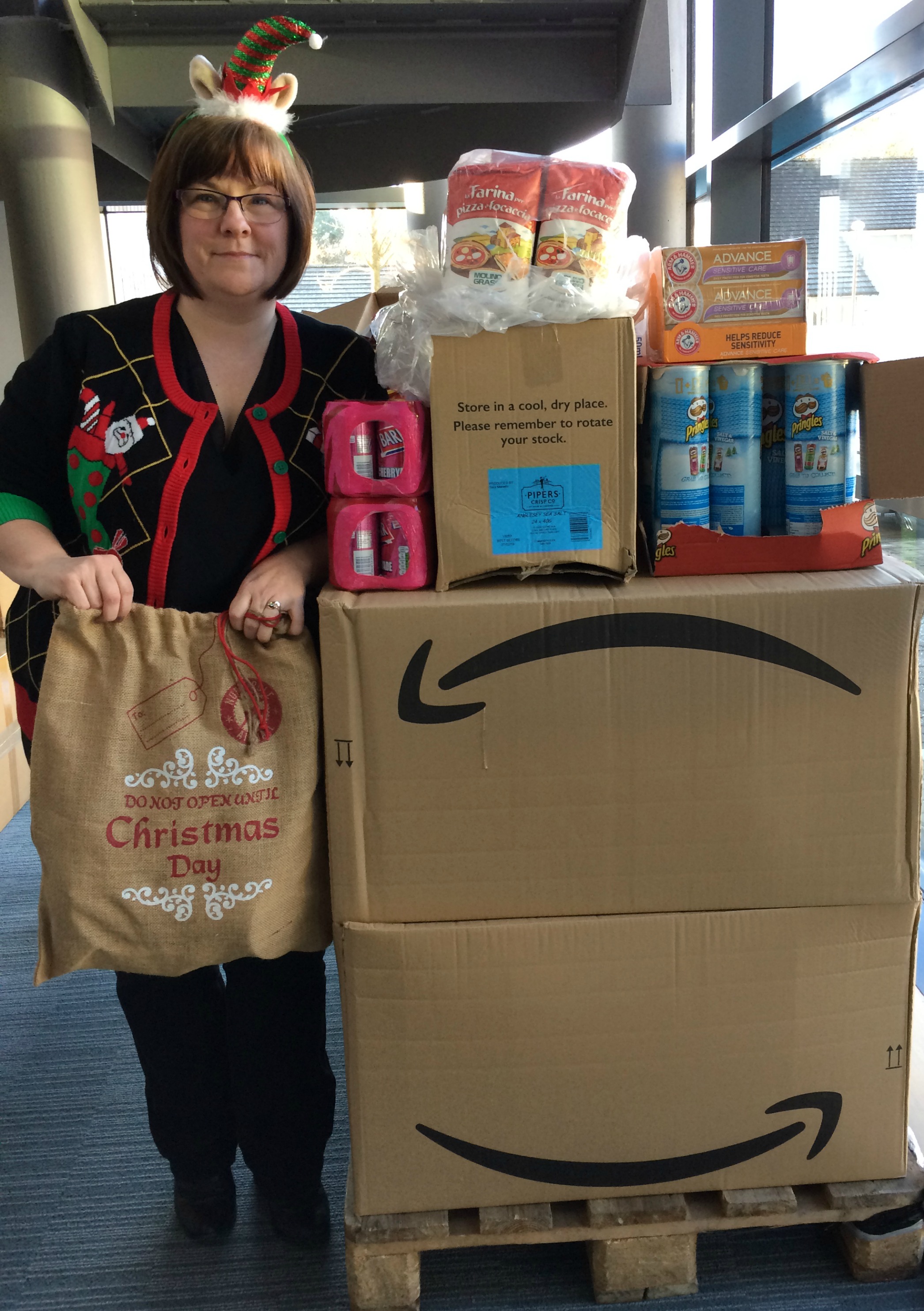 Almond HA purchased a pallet of food from one of its regular suppliers, containing a variety of cereal, vegetables, pasta and diluting juice as well as confectionery and other seasonal treats.
Community Engagement Officer Barbara Boertien worked with Housing Officers to make up packs for tenants in need, which were delivered to their homes.
Almond HA serves a community in Craigshill, Livingston, which is in the top 5% most deprived areas in Scotland – according to the Scottish Government-commission report, The Scottish Index of Multiple Deprivation.
And according to a recent survey by the independent Joseph Rowntree Foundation, one in four Scottish children live below the breadline – making it even more important to support families at this time of year.