Win funding for your community project or group!
Community work makes a huge difference, so we're inviting those with creative ideas to pitch for funding at our Community Soup Event on Thursday 27th February.
You project could involve using local resources or public spaces to address environmental issues. Or maybe it's about helping people develop confidence or skills and creating local enterprise. We want everyone in our communities to have the opportunity to access positive activities which promote health and wellbeing, bring the community together and reduce loneliness and isolation. We'd really love to hear about them all!
What is the Community Soup?
Our Community Soup is an event that allows local groups to pitch for much-needed funding for their community group or project. Each group will have four minutes to present their idea to the room and then an informal discussion and vote will take place over lunch - a nice warm bowl of soup! There will also be plenty of opportunity for networking and finding out more about each others projects, before the funding decisions are announced by Almond HA.
How does it work?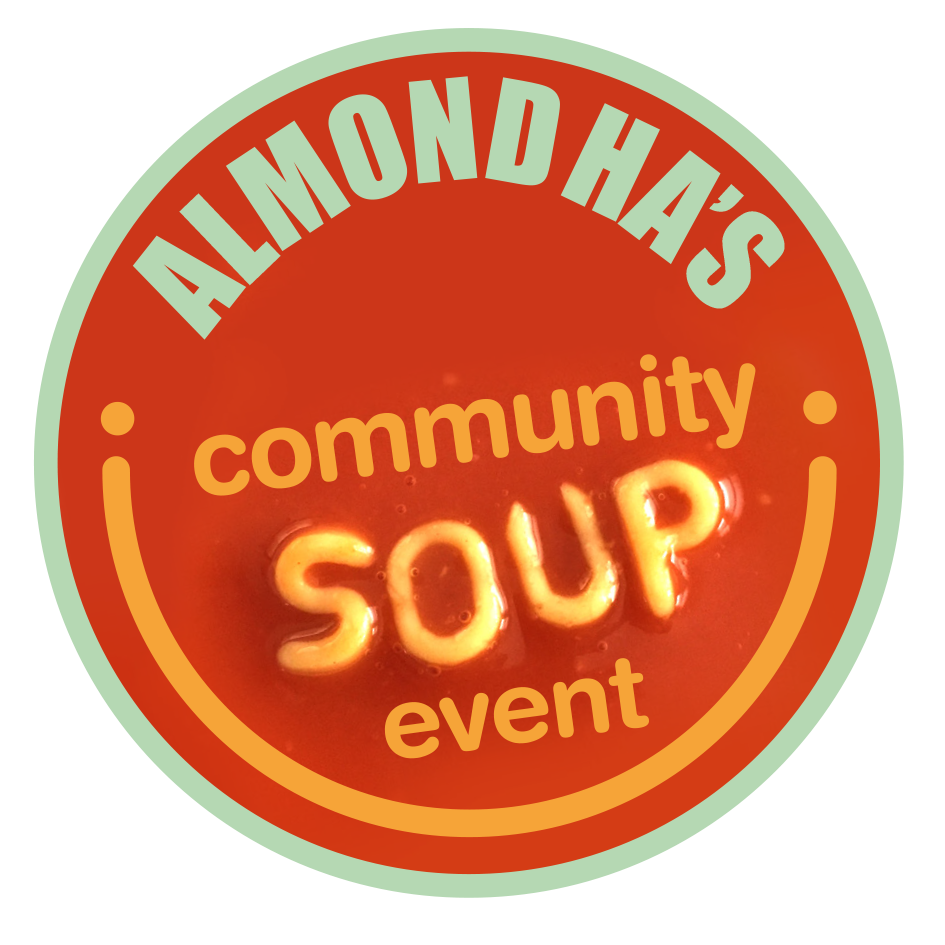 1. Complete the application form by Friday 7th February, telling us more about your project and how it will make a difference.
2. Applications will be internally assessed to shortlist for Communtiy Soup presentations. We will consider how well the project aligns with Almond HA's vision, whether the project is sustainable and how well it demonstrates social innovation.
3. We will invite the shortlist of applicants to present their ideas at the Community Soup at our office on Thursday 27th February between 12pm and 2pm.
4. We can provide help to get your four minute pitch ready for the event.
5. Bring up to two people to deliver your pitch, have some soup and you could be one of the lucky recipients of the funding!
How much can I apply for?
We're delighted to have a grand total of £9000, to help fund local projects that will benefit the community. So whether you need £100, £500 or £1000, simply submit your application form to be in with the chance of pitching at our event.
How do I apply?
If you're involved in a fantastic community project that needs some additional funding, complete our application form by Friday 7th February and send it to barbara.boertien@almondha.org.uk or return it to our office at 44 Etive Walk, Craigshill, Livingston, EH54 5AB.
Please note we will not fund core running costs or trips, and you must be available on Thursday 27th February between 12pm-2pm to pitch should you be shortlisted.