Win funding for your community project or group!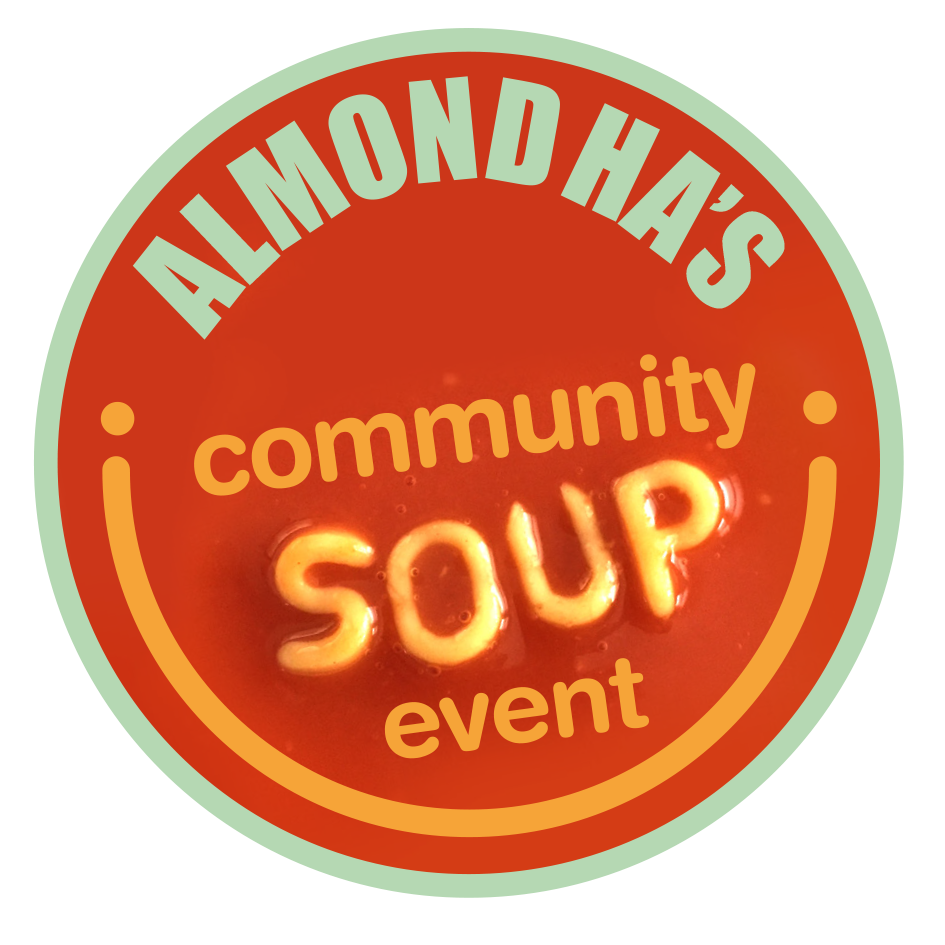 If you have a brilliant idea for a project or activity that will help local people, then our Community Soup Fund might be just what you've been waiting for. It's easy to apply, just send us a short video explaining your idea and how it would work by 10am on Monday 8th March 2021 and you could win funding to create the project.
Almond HA are committed to engaging and working with local groups and organisations to help our communities thrive. By working together, we know we can support, sustain and strengthen the local neighbourhoods, creating places that people are proud of and want to live in. We also know from working with local groups that there is an abundance of enthusiasm and ideas out there, so please take this opportunity to tell us about your ideas and you could secure the funding to bring them to fruition.
What is the Community Soup?
Our Community Soup is an event that allows local groups to pitch for much-needed funding for their community group or project. Usually, we invite groups to attend an event at our office but with the current restrictions in place we've decided to do things a bit differently this year. To apply, please submit a short video telling us about your idea and how much funding you need. Our project team will determine the winners based on the content of the video.
We usually have an opportunity for networking at our event but as we have had to move it online this year, we are unable to provide the same opportunity. To combat this and allow all groups to see each other's ideas, we are asking all entries to allow us to share the content on our social media pages. This will help local people find out about the projects and will be a fun way of networking until we are all able to meet in our office once more.
How does it work?
Nominate someone from your group or organisation to record a 2-3 minute video telling us about your group, what you want the funding for, how much funding is required, who it will help and how it will make a difference in the local community.
You can record the video using your mobile phone (preferably in landscape) or use a digital device such as a laptop or tablet. Don't worry about any fancy editing, we just want to hear about your idea and your enthusiasm to help the community.
Your video will be your application. When you submit the film, it will be viewed internally by our project team. We will consider how well the project aligns with Almond HA's vision, whether the project is sustainable and how well it demonstrates social innovation.
If you are successful, we would like to share the video footage on our social media channels to spread the word about your fantastic idea and future plans within the community.
Who can apply?
Any groups or organisations who have a constitution and their own bank account. Applications must benefit communities where Almond HA has housing stock.
How much funding is available?
We're delighted to have a grand total of £8,000 to help fund local projects that will benefit the community. Whether you need £100, £500 or £1000, simply submit your short film to be in with the chance of winning the funding you need.
How do I apply?
If you meet all the requirements outlined above, you can apply by sending a short video application to our Community Engagement Officer, Barbara Boertien at enquiries@almondha.org.uk using the subject line 'Community Soup Application.'
Please note we cannot fund core running costs or trips and you must agree to your film being shared on our social media channels should you be shortlisted.