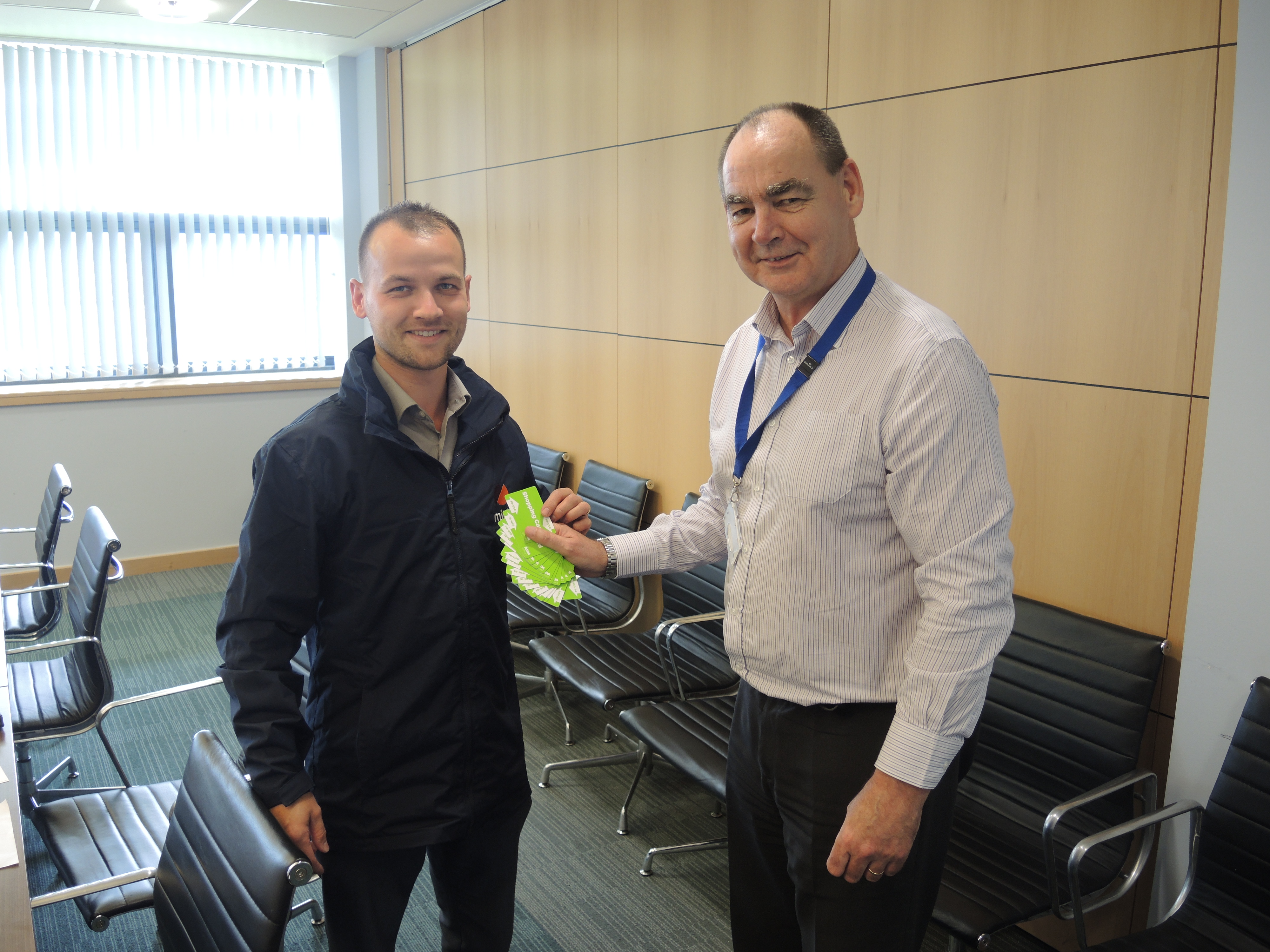 As part of their commitment to supporting local community initiatives, MITIE, one of Almond's key service providers, made a donation to Almond HA at the September progress review meeting of 15 food vouchers with a total value of £150.
The vouchers may be redeemed at any branch of ASDA. MITIE make similar donations each year to communities across the UK.
Almond will, on behalf of MITIE, pass the vouchers to local food bank initiatives.
In the photo Alan Clark, MITIE's operation manager, hands over the vouchers to Stu Mansell, Repairs Manager at Almond HA.