The Tenant Focus Group enjoyed a trip to Holyrood this week, to visit the Scottish Parliament. This was aimed at giving them a better understanding of how MSPs and the top decision-makers in Scotland work. But more importantly, it revealed how communities can get involved in the issues which matter to them – and make sure their voices and opinions are heard.
Here are some of the main points they took away with them.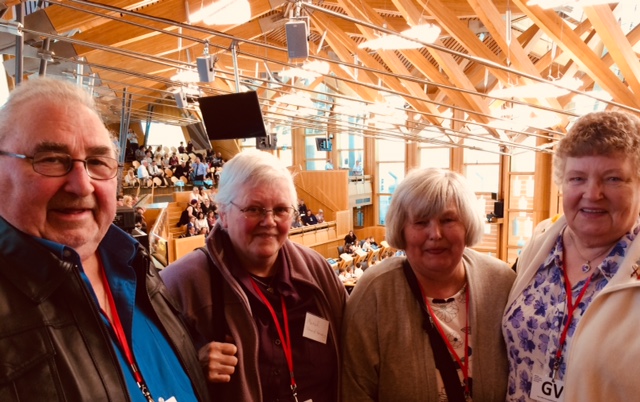 • As well as your constituency MSP, there are also seven regional MSPs from all political parties who are available to represent you and hear your concerns.
In Livingston, Angela Constance from the SNP is the MSP for the Almond Valley constituency.
But the town also comes under the Lothian Region, which is represented by three Conservative, two Labour and two Green Party MSPs.
• In Scotland it only takes one signature to have your petition go in front of the Scottish Parliament Public Petitions Committee.
Obviously, more signatures might give you a better chance of having your issue debated - but your petition will be considered.
• There are 15 formal committees within the Scottish Parliament, and housing issues are dealt with by the Local Government and Communities Committee.
• Committees will put out a Call For Evidence - sometimes known as a Call For Views – on the Scottish Parliament website. As well as experts, they welcome viewpoints from the general public who have lived experience of the issue being discussed, before they bring in a new Bill. Keep an eye on the committees you're interested in, to be part of the discussion.
• There are lots of ways to get your voice heard. As well as giving views to committees or raising petitions, you can use social media, ask your MSP to raise an issue in Parliament, and even seek permission to organise a protest at Holyrood.
Thanks to TPAS (the Tenant Participation Advisory Service) which organised the day, and Ewan Masson of the Community Outreach Team at the Scottish Parliament, who hosted the visit.