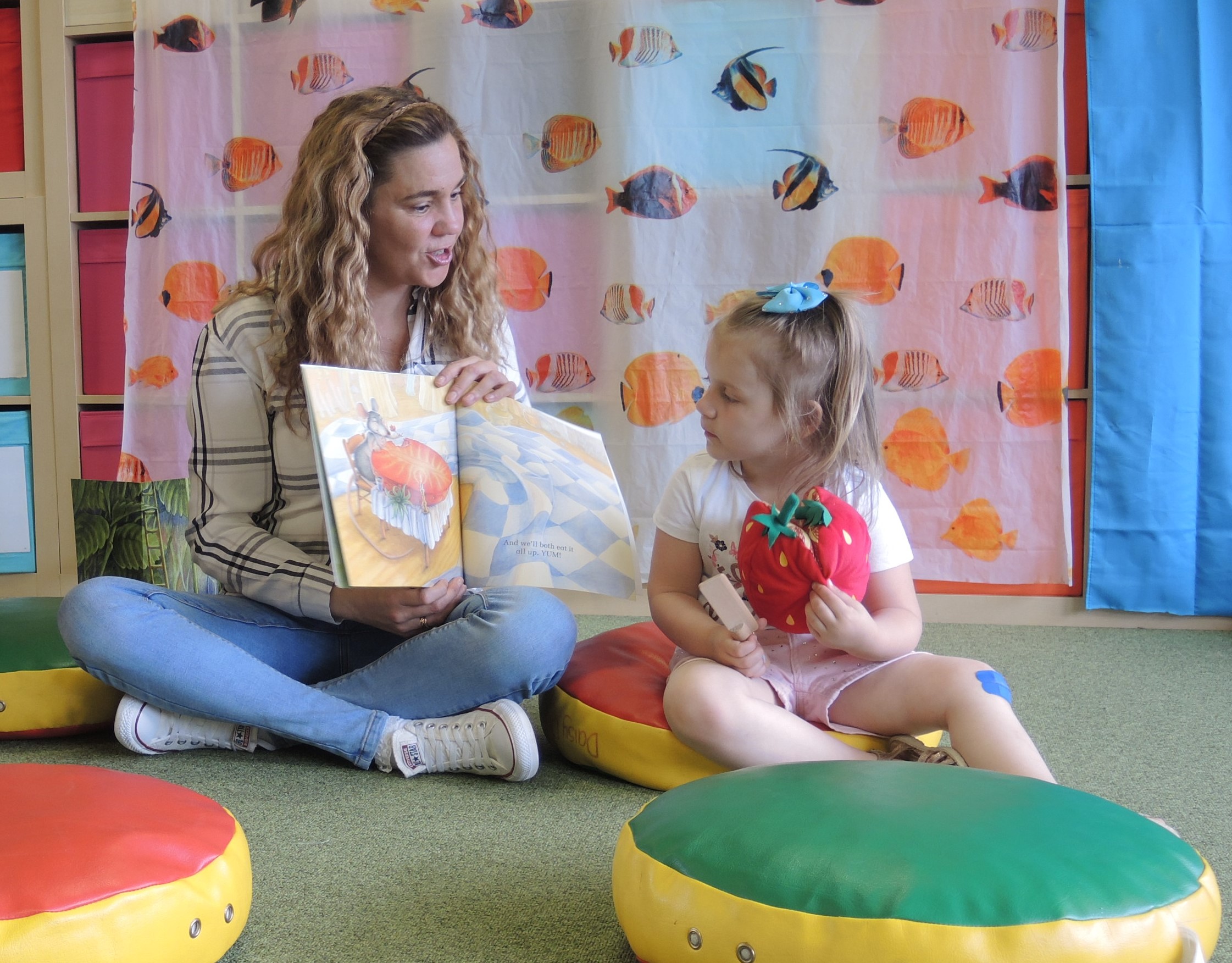 Last year we recruited and trained eight fantastic Story Starters. Layney Campbell is one of them.
Become a Story Starter
Are you our next Story Starter? Help us bring stories to life!
Story Starters, a new volunteer-led program, is designed to inspire a love of books from an early age. Volunteers are trained by professionals to use children's picture books to engage with a young audience; to enhance language and literacy skills; and to encourage play and discussions. Our Story Starters will also learn how to help other parents feel comfortable reading stories out loud.
Along with the support provided by Story Starter volunteers, each child under 5 years old will receive high-quality resources from Almond HA's Imagination Library so that they can enjoy the magic of stories at home.
Free books for children
More than half of all our tenants with children under five have now signed up for our Imagination Library, a scheme where children receive a free book every month in the post until they turn five to start their very own library. If you haven't signed up yet, give us a call today (contact details below).
Almond HA currently have 8 Story Starters but we have room for more.
Are you our next Story Starter? If you'd like to volunteer, or to sign up your child for The Imagination Library, contact Barbara, your Community Engagement Officer on 01506 835272 / 07525 592313