Tell us what you think about rent levels for 2020 / 2021.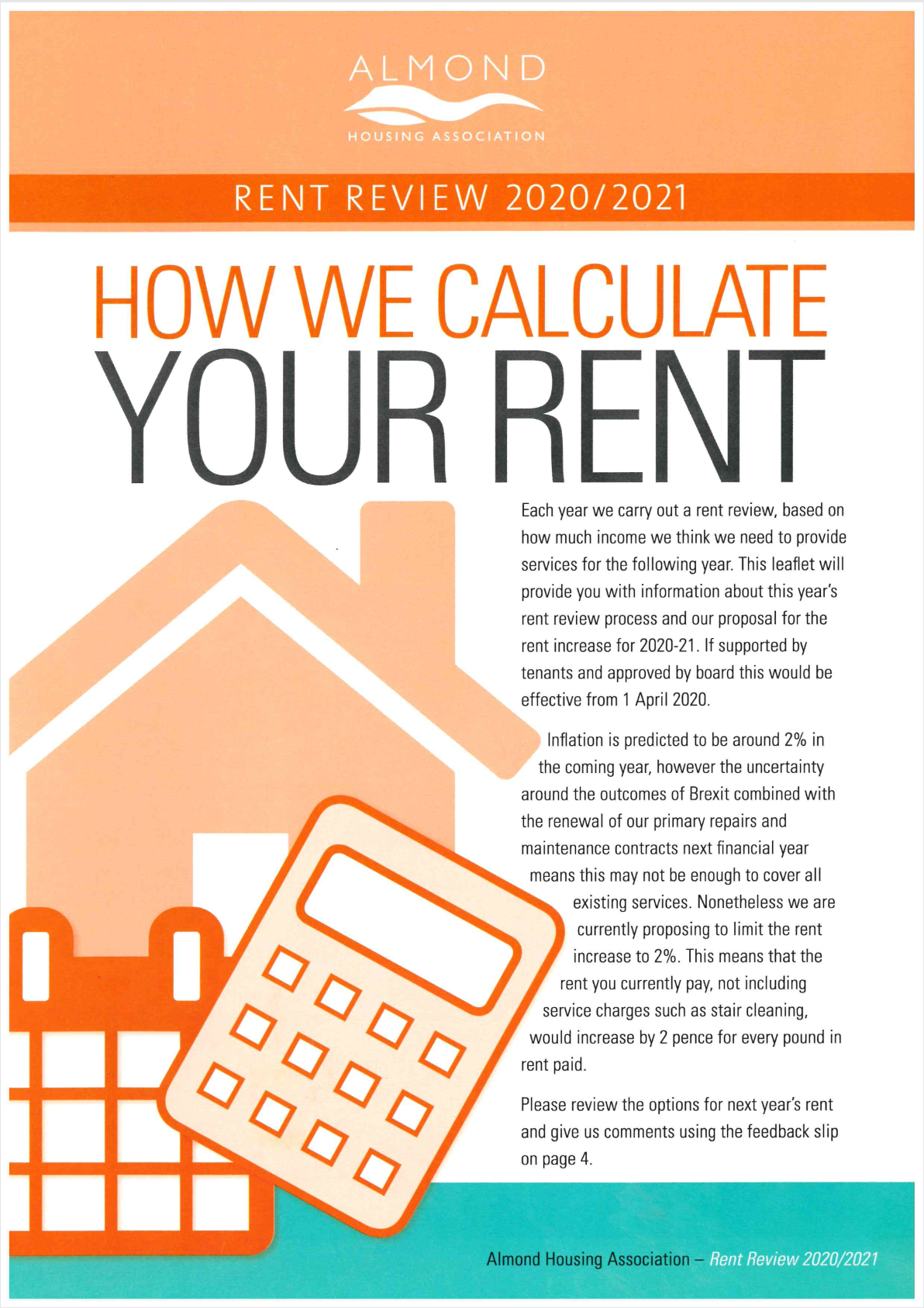 This week, tenants will be receiving our annual Rent Review leaflet in the post, which details our proposals for the rent increase in the coming year.
If you haven't received yours yet, you can download the Rent Review.


Have your say
With inflation predicted to be around 2%, we're suggesting three possibilities:
Inflation only (2%) will likely allow services to be maintained as they are. However, with the uncertainty around the outcomes of Brexit which may affect new and existing servicing contracts, 2% may not be enough to cover all existing services.
Inflation (2%) + 0.5% = 2.5% will allow services to be improved. To give you a rough idea of what an extra 0.5% would mean: 0.5% relates to around £50,000 which equates to approximately 27 new boiler installations.
Inflation (2%) +1% = 3% will allow services to be improved and greater investment in properties.
The rent increase will be effective from April 1, 2020.
You can have your say on what you think we should do by filling in our Rent Review survey on the back of your leaflet and using the prepaid envelope provided. Or you can complete the survey online.