Almond is fortunate to work with some fantastic companies, who make a difference to our tenants' lives in more ways than one.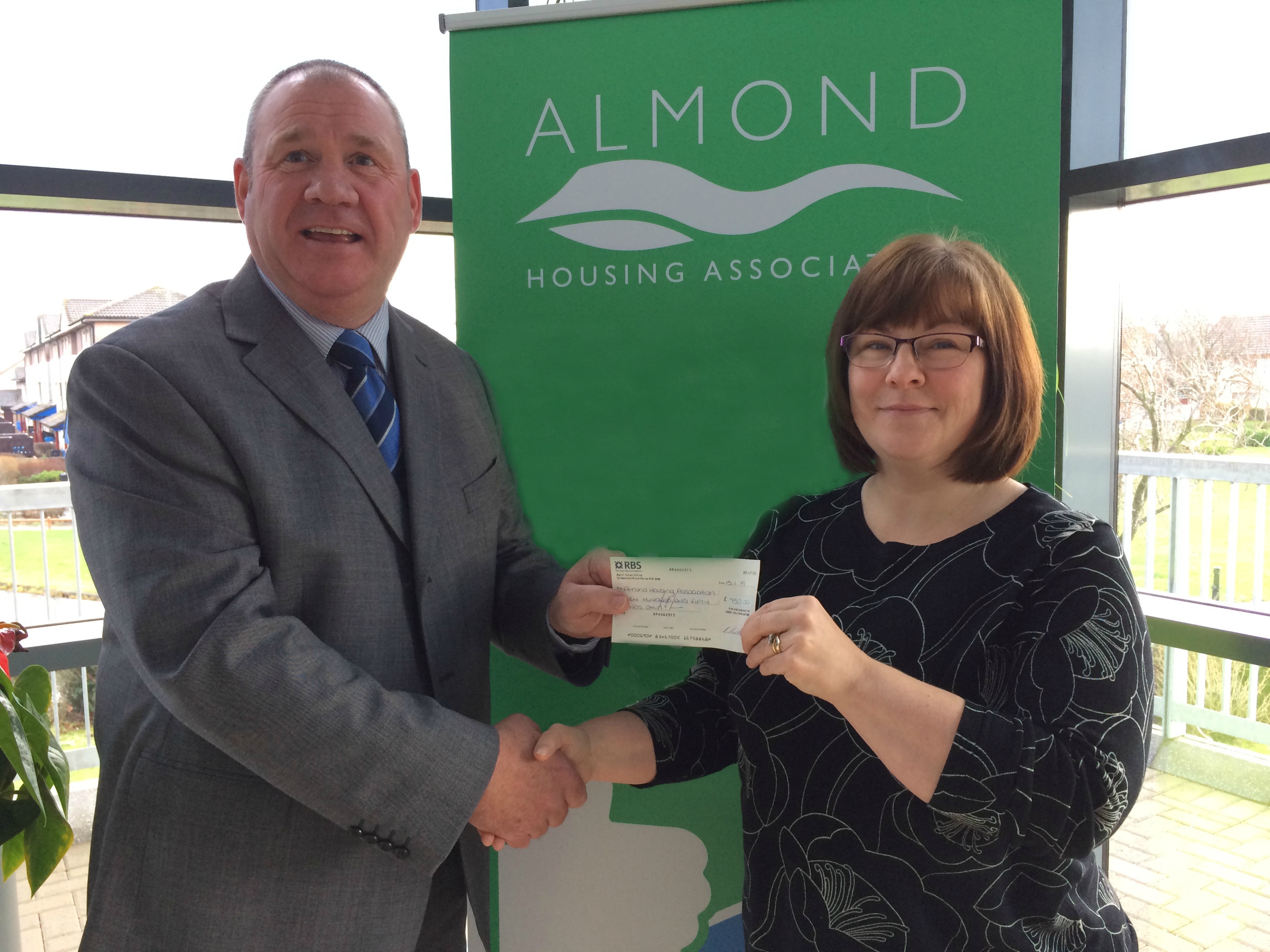 Sidey Ltd is contracted to complete our window and door replacement programme. But as part of their commitment to the wellbeing of our tenants, the firm's Commercial Sales Manager Simon Dunn recently popped in to present a cheque for £750, to go towards our Starter Pack Project – which provides tenants in need with household essentials.
Whether for a family or single person, Starter Packs contain the means to help tenants get started and sustain their tenancy. Among the items provided are crockery, cutlery, saucepans, a toaster, kettle, towels and bedding.
Community Engagement Officer Barbara Boertien was delighted to accept the donation. She said: "We are grateful for the generosity of contractors like Sidey, who not only work alongside us, but take an interest in the welfare of our tenants too.
"Imagine being homeless and losing all of your possessions. You're either sleeping on the streets, sofa surfing or in a homeless unit, taking whatever you're able to carry with you. Then you are offered the tenancy of a flat, a glimmer of hope, an opportunity to start again. But you have nothing – no bedding, no crockery, not even a cup, no cutlery, no towels – the list seems endless. Where do you begin?
"This is one of many situations in which our tenants might find themselves – and we want to give them the start they need to make a comfortable home."