Return to List of News Stories
Almond HA awarded for excellent digital involvement work
Posted on 10th Nov 2017 at 11:11 ( Last updated on 10th Nov 2017 at 11:12 )
Almond Housing Association has been awarded TPAS' National Good Practice Award for Best Practice in Digital Involvement.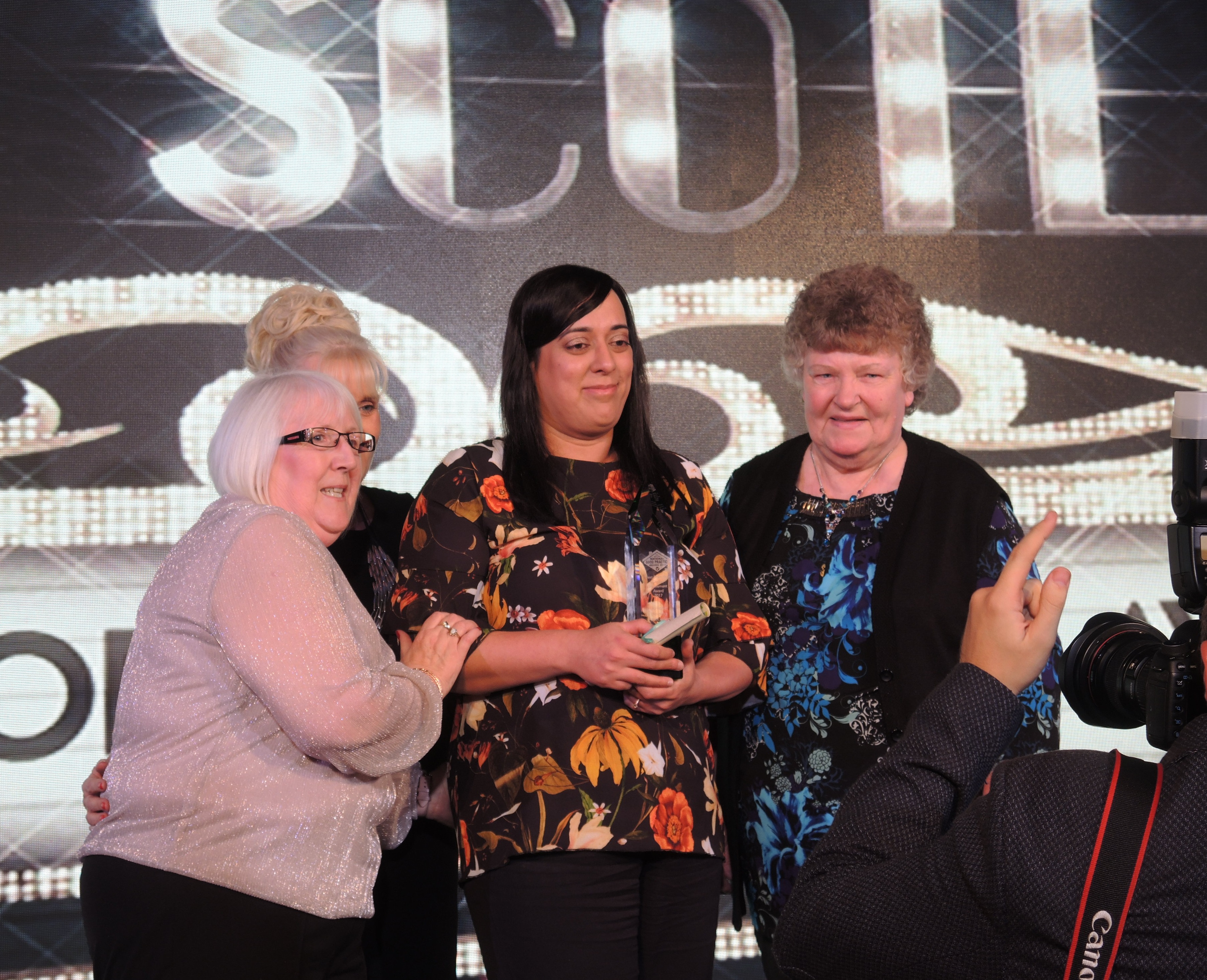 Community Engagement Officer Saima Akhtar, who leads Almond's digital involvement work, was delighted to receive the award during the award ceremony at the Fairmont Hotel in St. Andrews on Friday 3rd November. Tenants and members of our Tenant Focus Group, Mary Finegan and Patricia Galloway, who have both completed our Computer and Online Basics course, were two of the four Almond tenants taking part in TPAS' annual conference this weekend and were delighted to join Saima on stage to receive the award on behalf of the Association.
Saima Akhtar, Almond Housing Association's Community Engagement Officer, said: "We are over the moon to win the TPAS award, it's great to be recognised for the digital work we have done with our tenants."
Almond Housing Association has been involved in a wide range of activities to encourage tenants to go online. In consultation with tenants we started delivering Computer and Online Basics courses with West Lothian College in 2015. For tenants who could not attend a regular weekly class we were able to source alternative options: there was the opportunity to attend rolling computer classes at local community centres which were provided by West Lothian Council, one to one digital support sessions at the office with our IT Buddies and a weekly computer club which was available in the local area for people over the age of 50. We also delivered various digital events to encourage tenants to come along to so that they could learn more about the benefits of being online.
Saima Akhtar said: "Our digital activities have been a great new way of engaging with tenants. We have received lots of positive feedback from the tenants who have taken part in the courses including how what they have learned is helping them in their day to day lives"
Almond Housing Association has also looked at ways we could help tenants to access affordable devices and started working with Reusing IT, a local charity who provides refurbished laptops and PCs at a low cost. In addition we identified ways tenants could receive broadband and identified suppliers such as BT who offer a lower priced package for those on benefits and Happus who offer deals to Housing Association tenants.
Saima Akhtar said: "We believe we have taken a holistic approach in delivering digital services for our tenants and not just addressed one issue but tried to look at the bigger picture and help tenants all the way through their digital journey."