Estate Management
To ensure that our tenants enjoy a well-kept, tidy and attractive living environment we offer a wide range of estate management services.
As part of our estate management service, we inspect and maintain areas that we own, as well as shared areas. These areas include landscaped areas with grass, shrubs and trees, and any footpaths or hard landscaped areas which are not maintained by the local council. For flats, the shared areas also include common parts of the building like the roof, stair entrance door and external walls.
Estate inspections
Your Housing Officer carries out estate inspections on a regular basis and issue repairs as required. We also check and monitor door entry systems and closes, and if required, arrange repairs or clean-ups.
Some tenants living in flats are responsible for cleaning closes and stairs in their building. In other flats, primarily in Craigshill, we have a close cleaning contract in place with Almond Enterprises.
Garden inspections
We also check that tenants' gardens don't become overgrown or littered with refuse. With over 2400 properties we get round them all eventually, but if you see an overgrown garden or have concerns about a tenant not disposing of refuse correctly, please contact us. One of the best sources of information we have is our tenants.
Who is responsible for which areas?
Sometimes it may not be clear who is responsible for what bit of land. If you are unsure about which areas you, or your neighbours, are responible for, your Housing Officer can explain which areas each tenant is responsible for.
To find out which areas in your neighbourhood we are responsible for, see maps of all our areas below. The coloured areas are areas where we provide estate management services.
Carmondean
Craigshill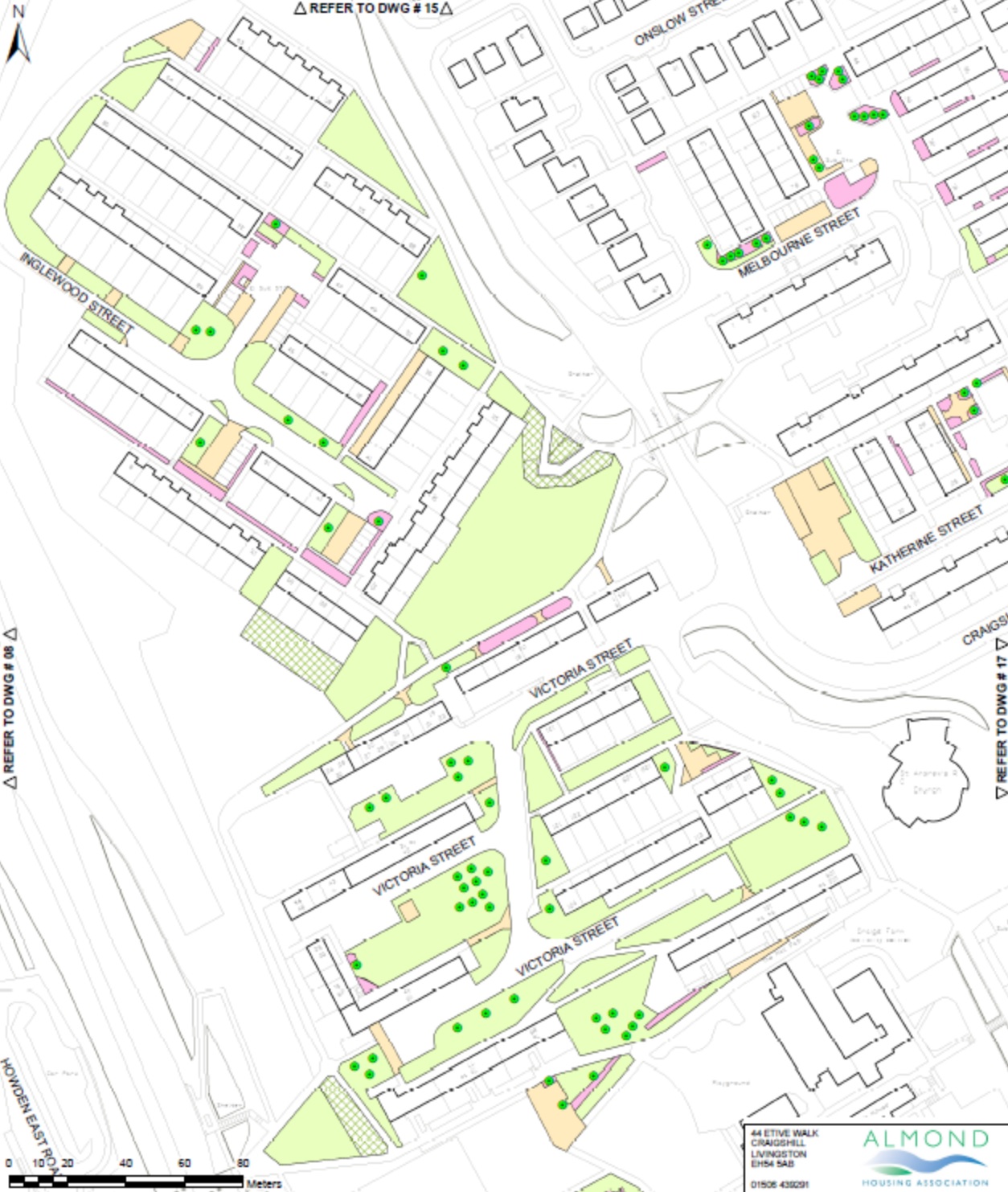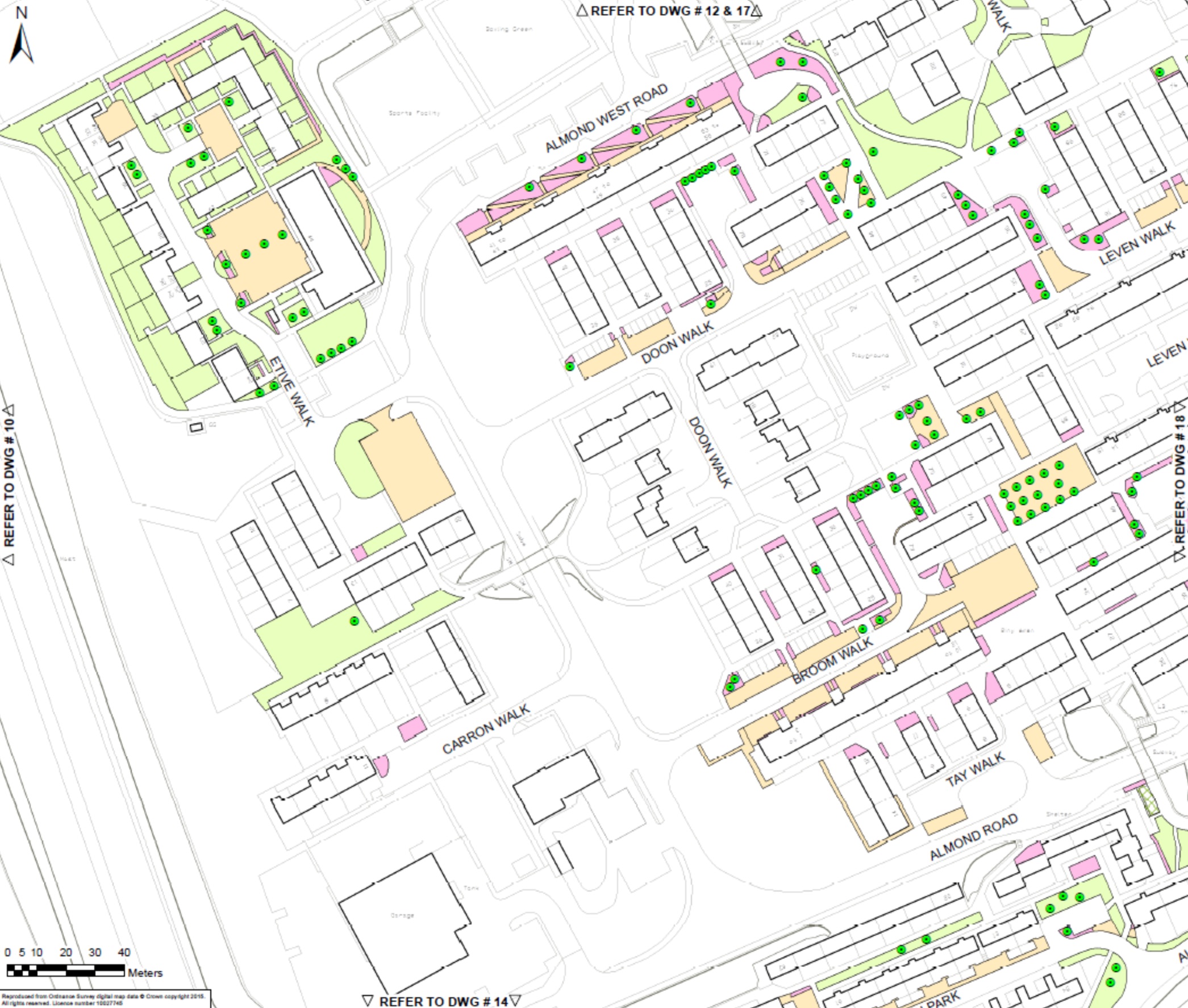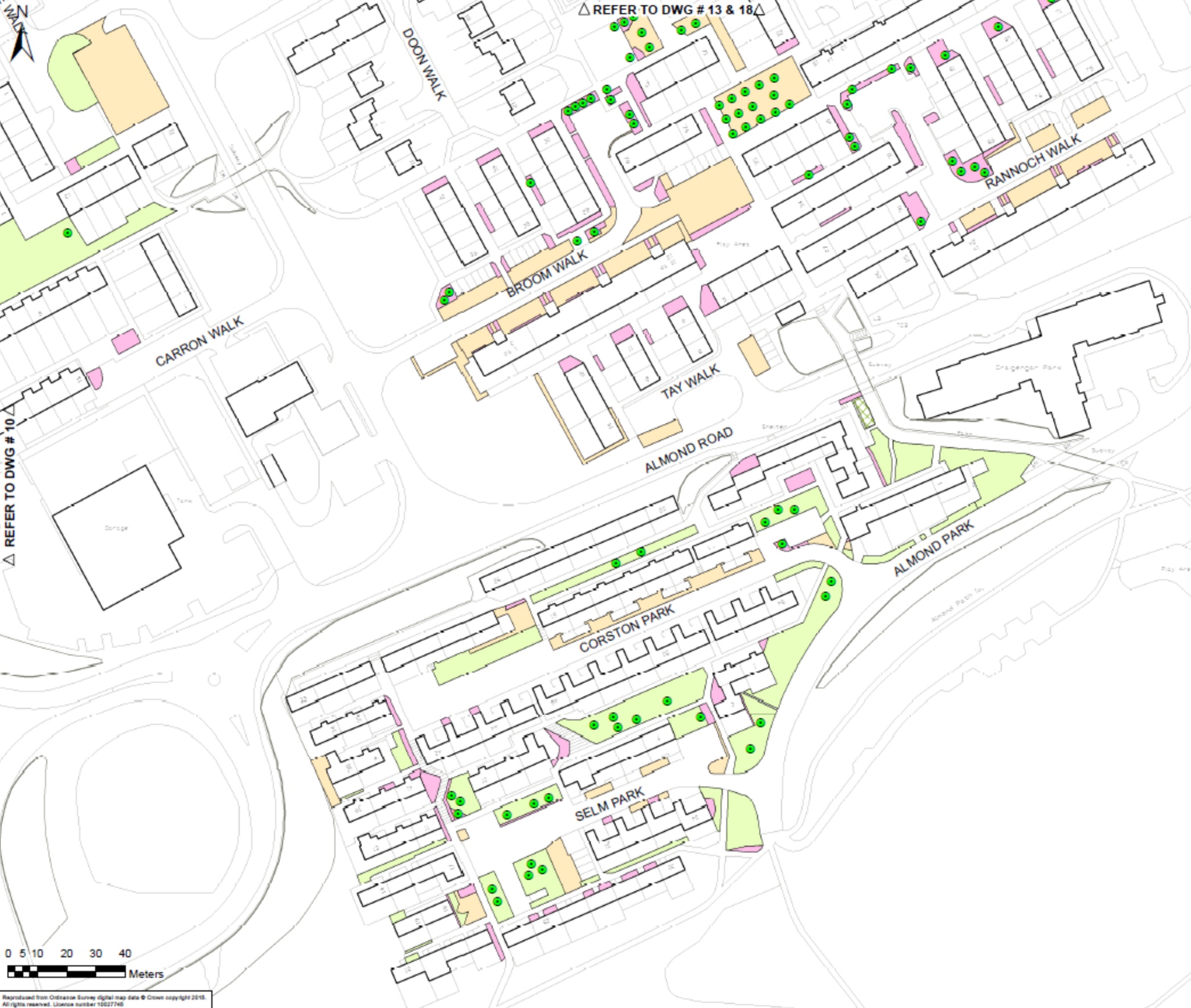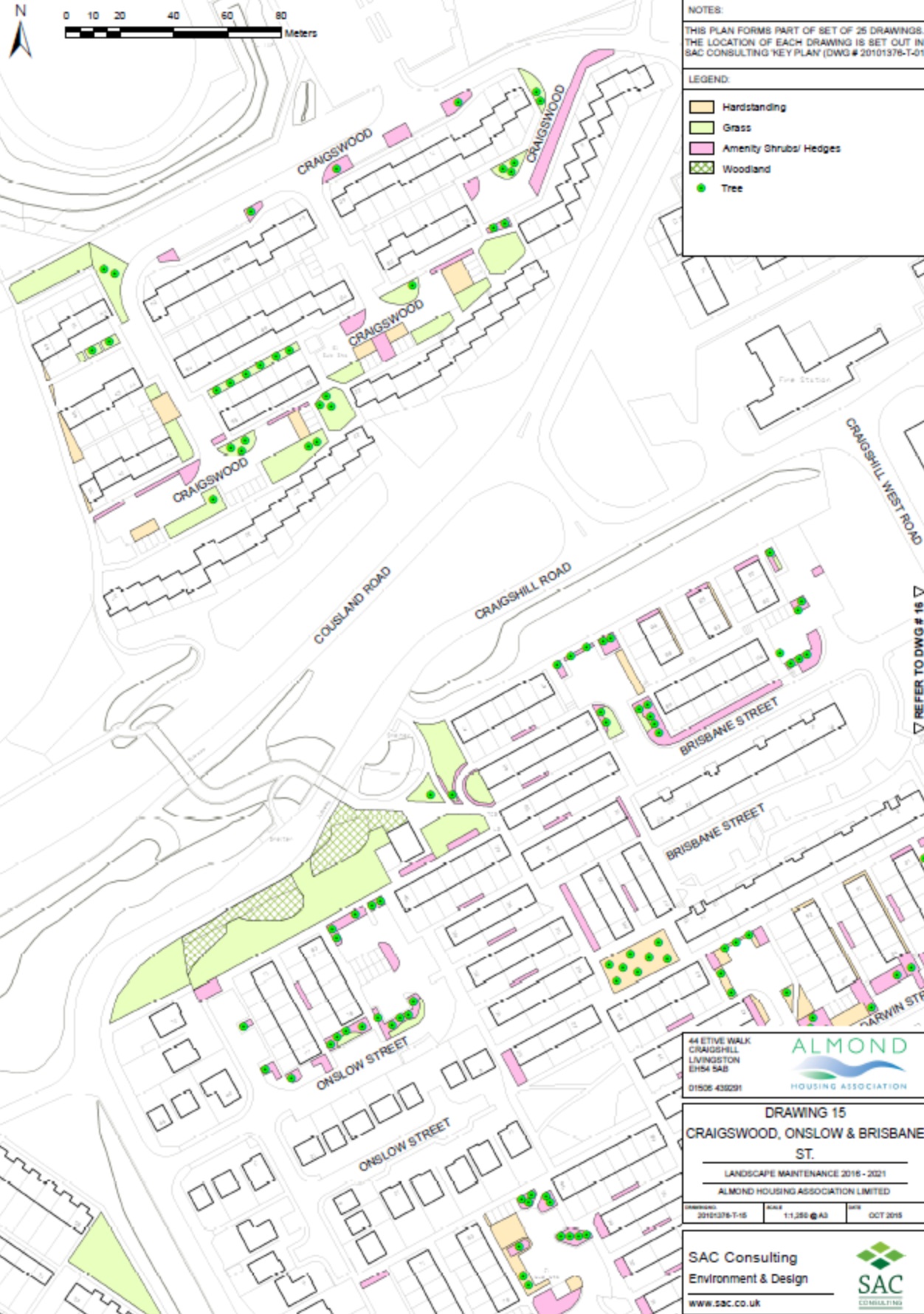 0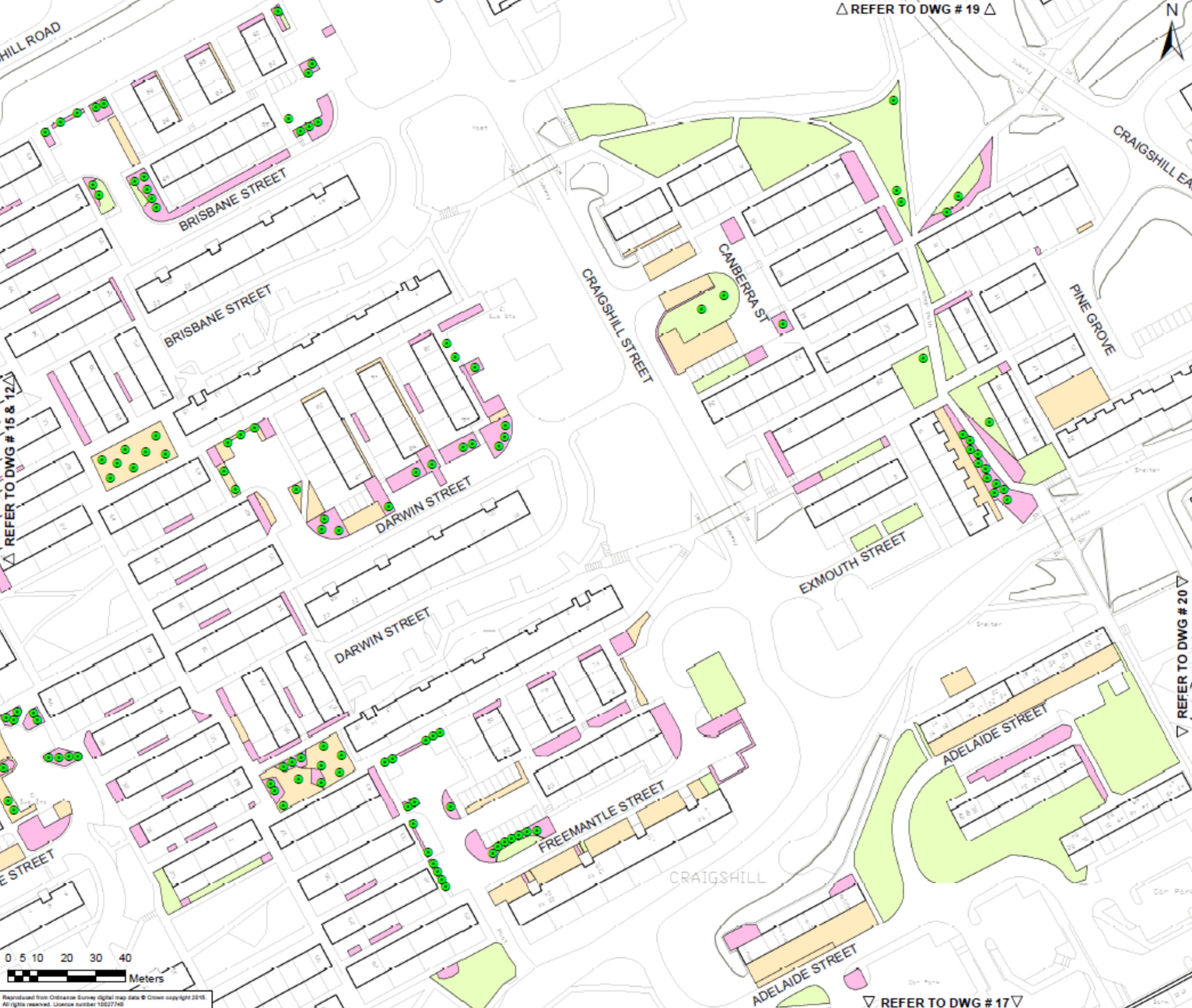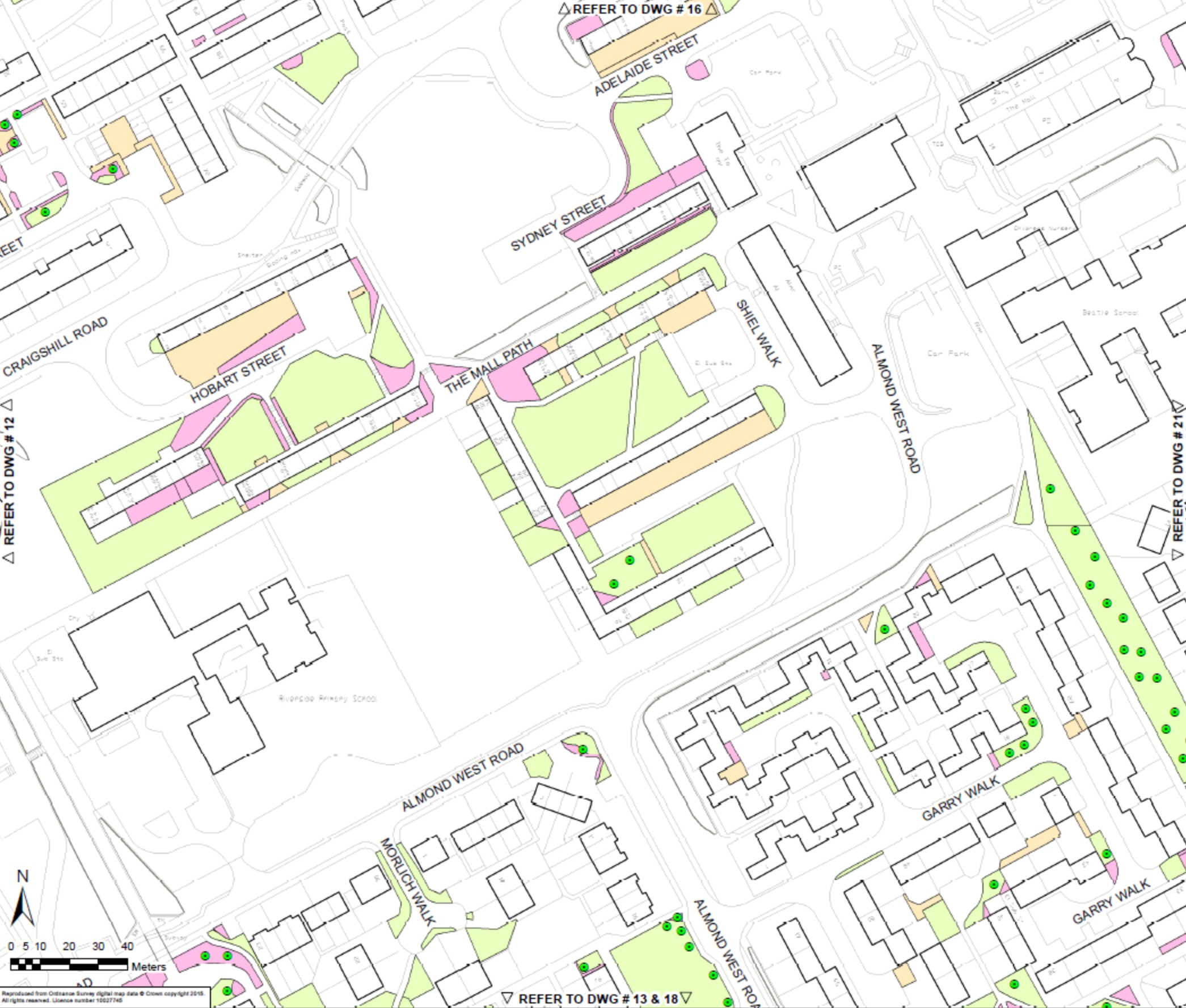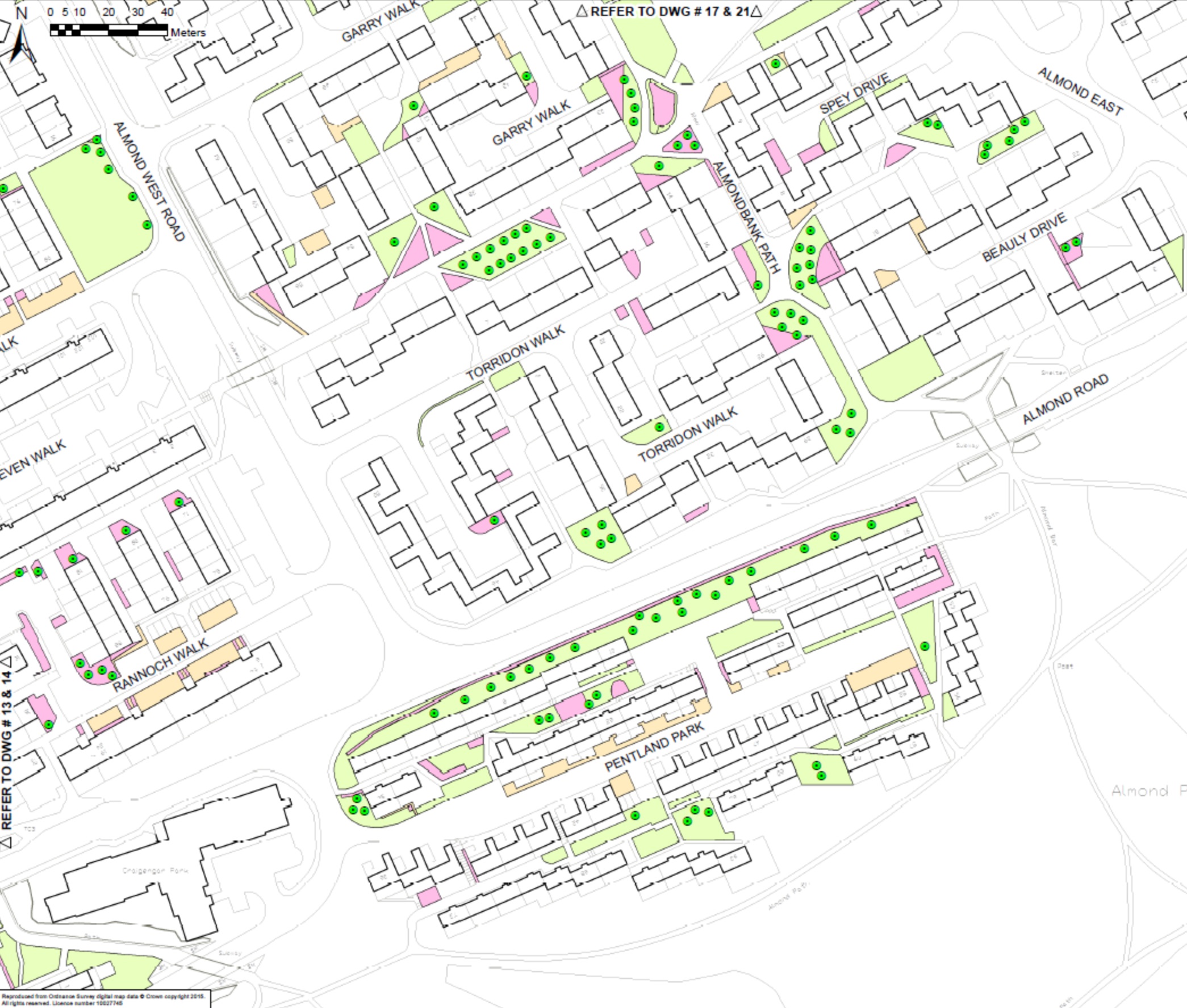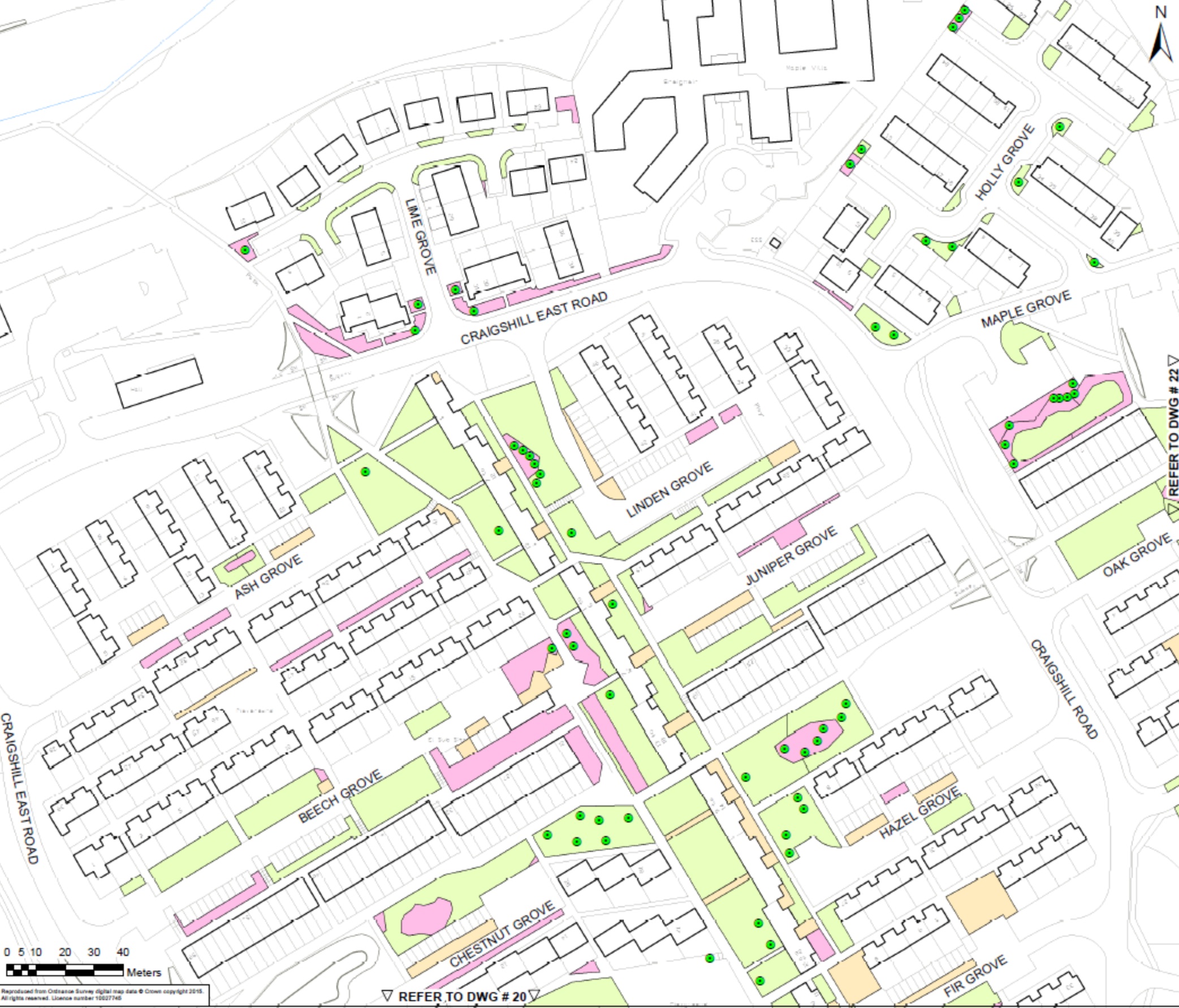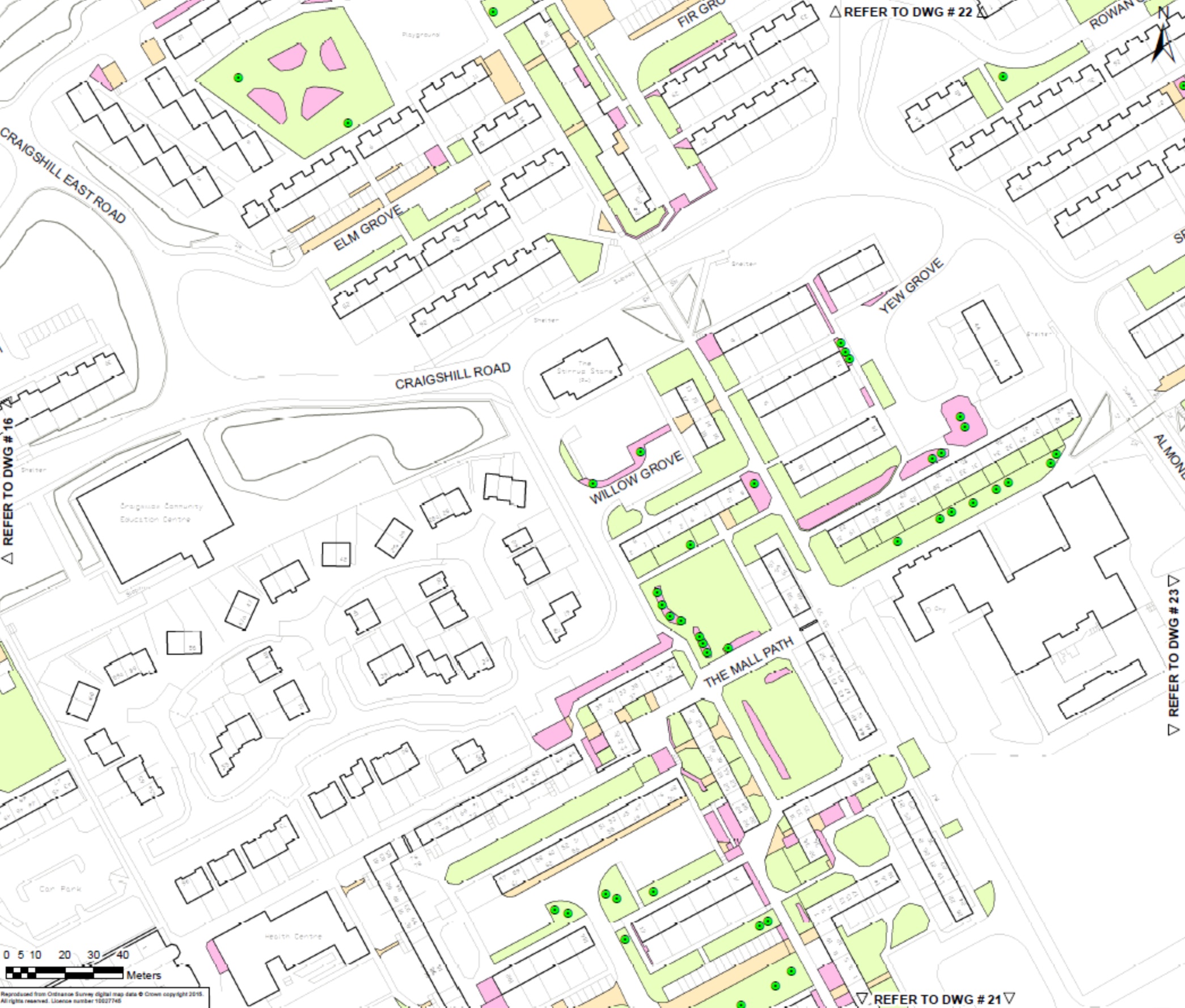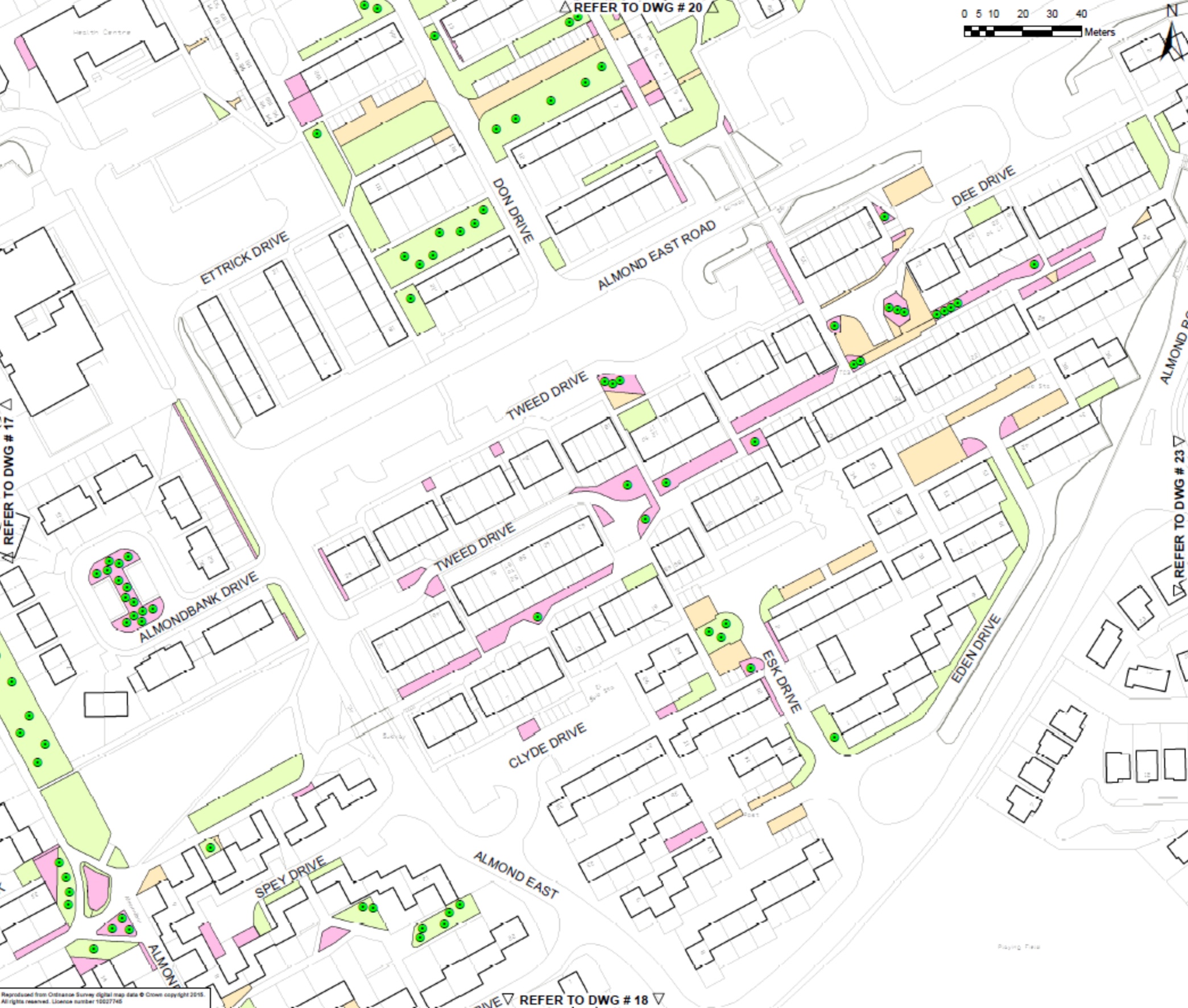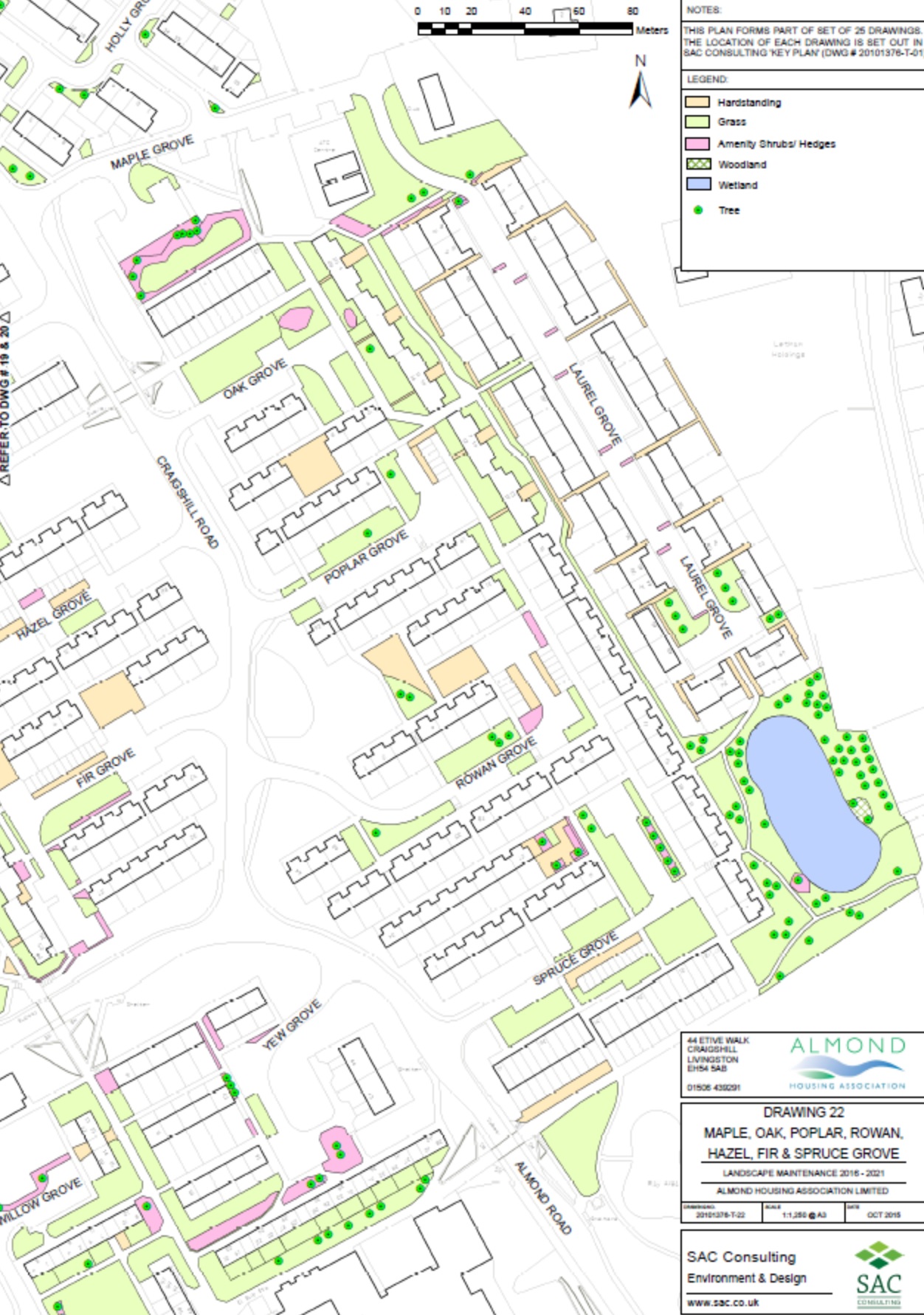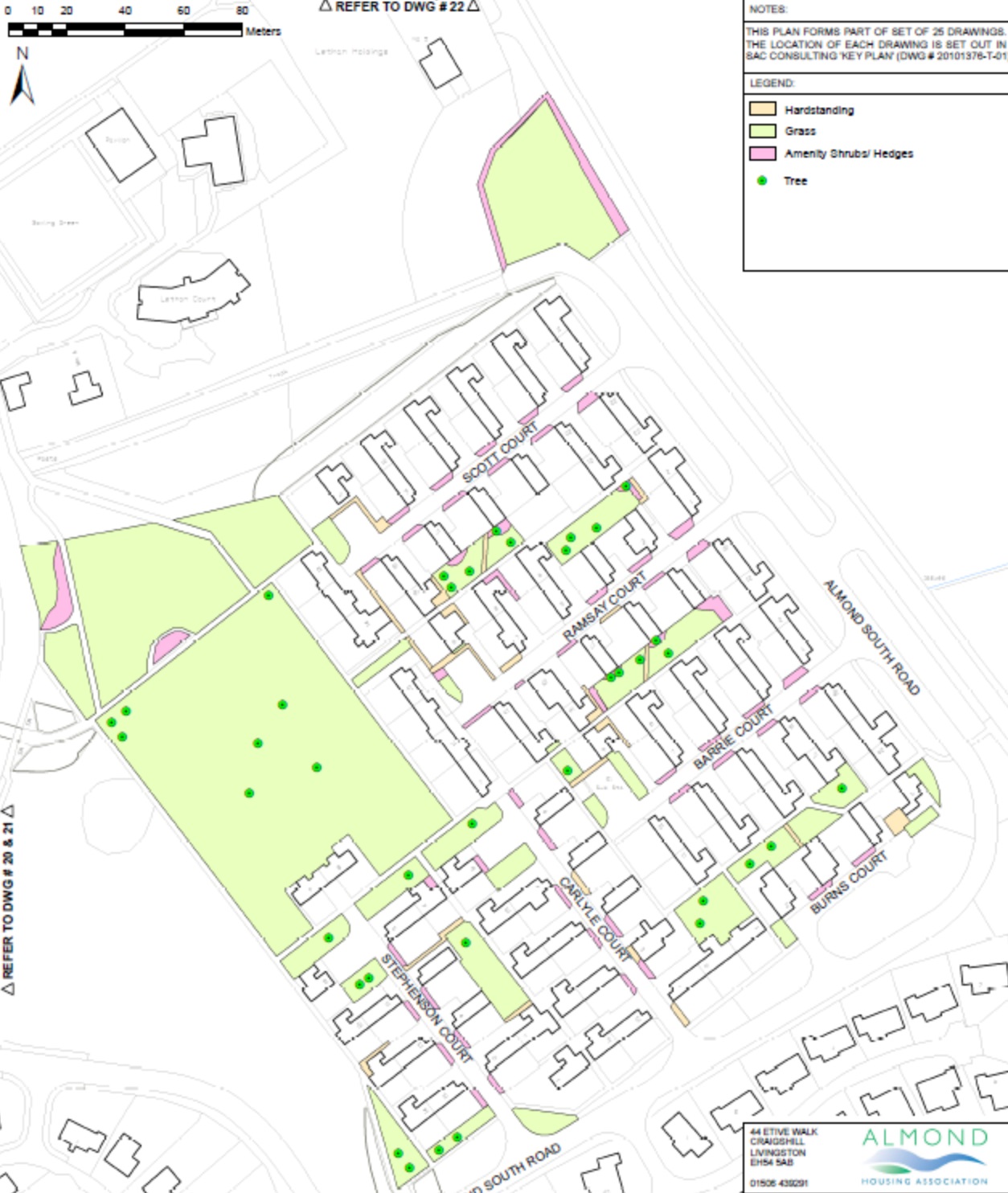 Eliburn
Howden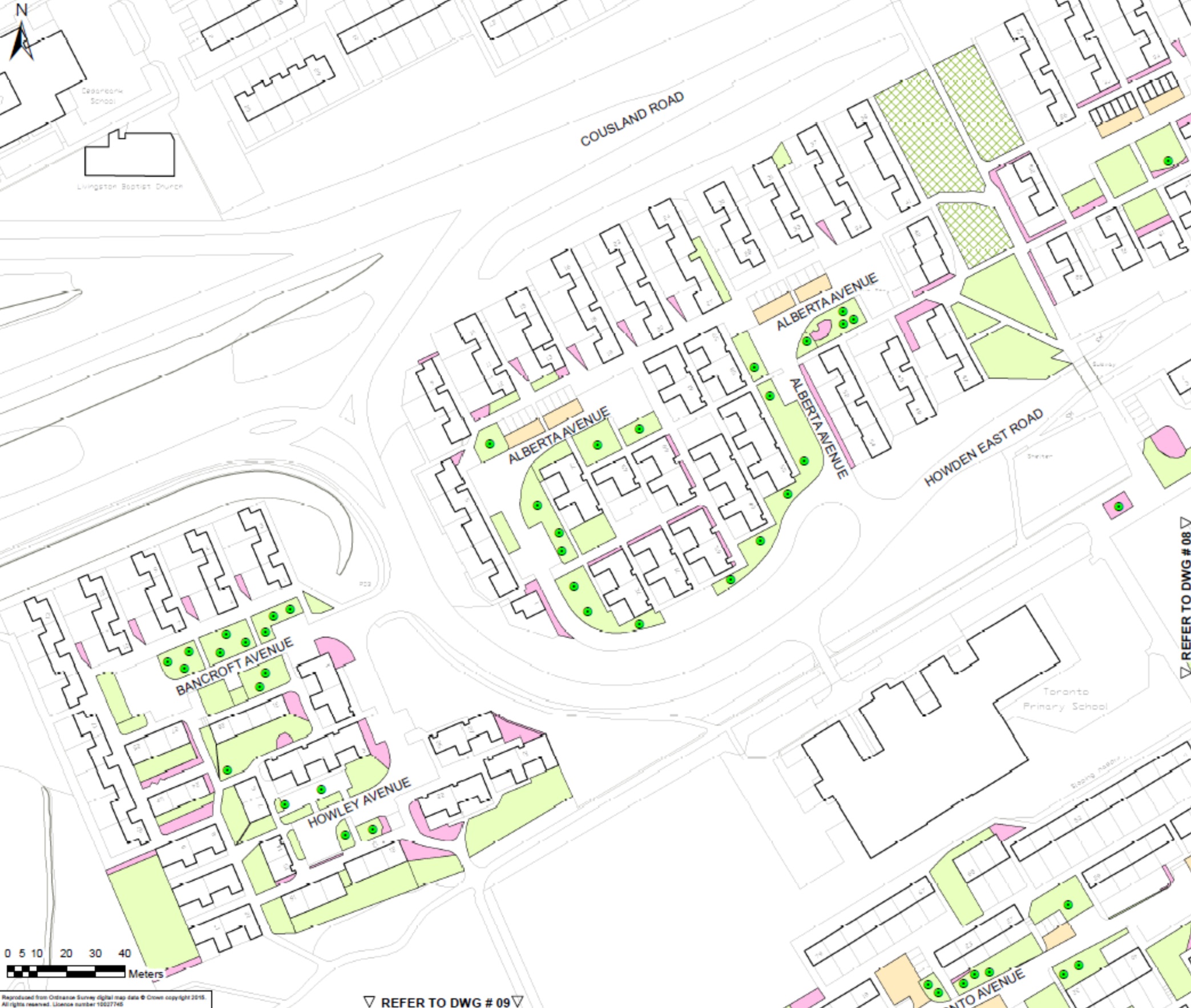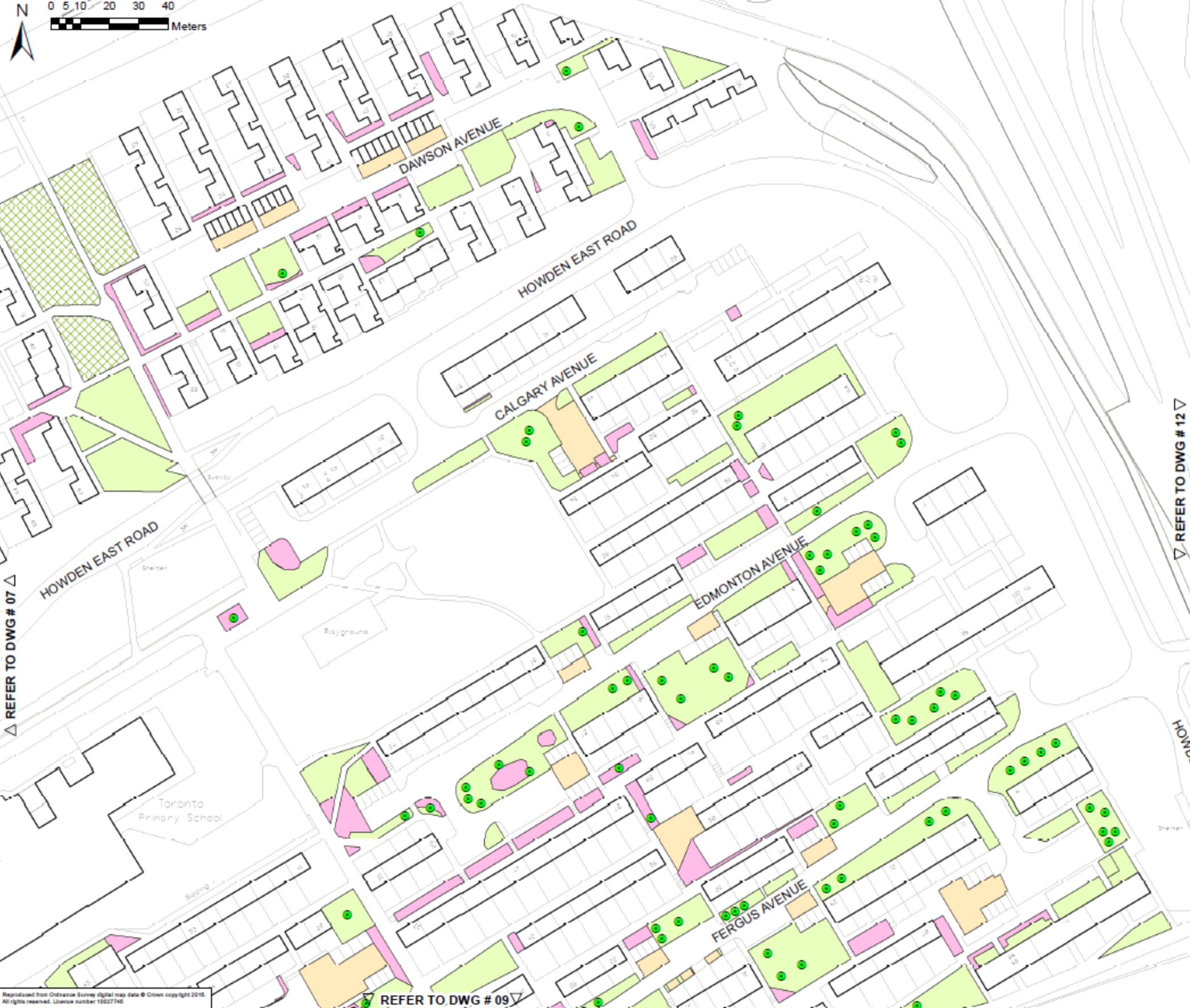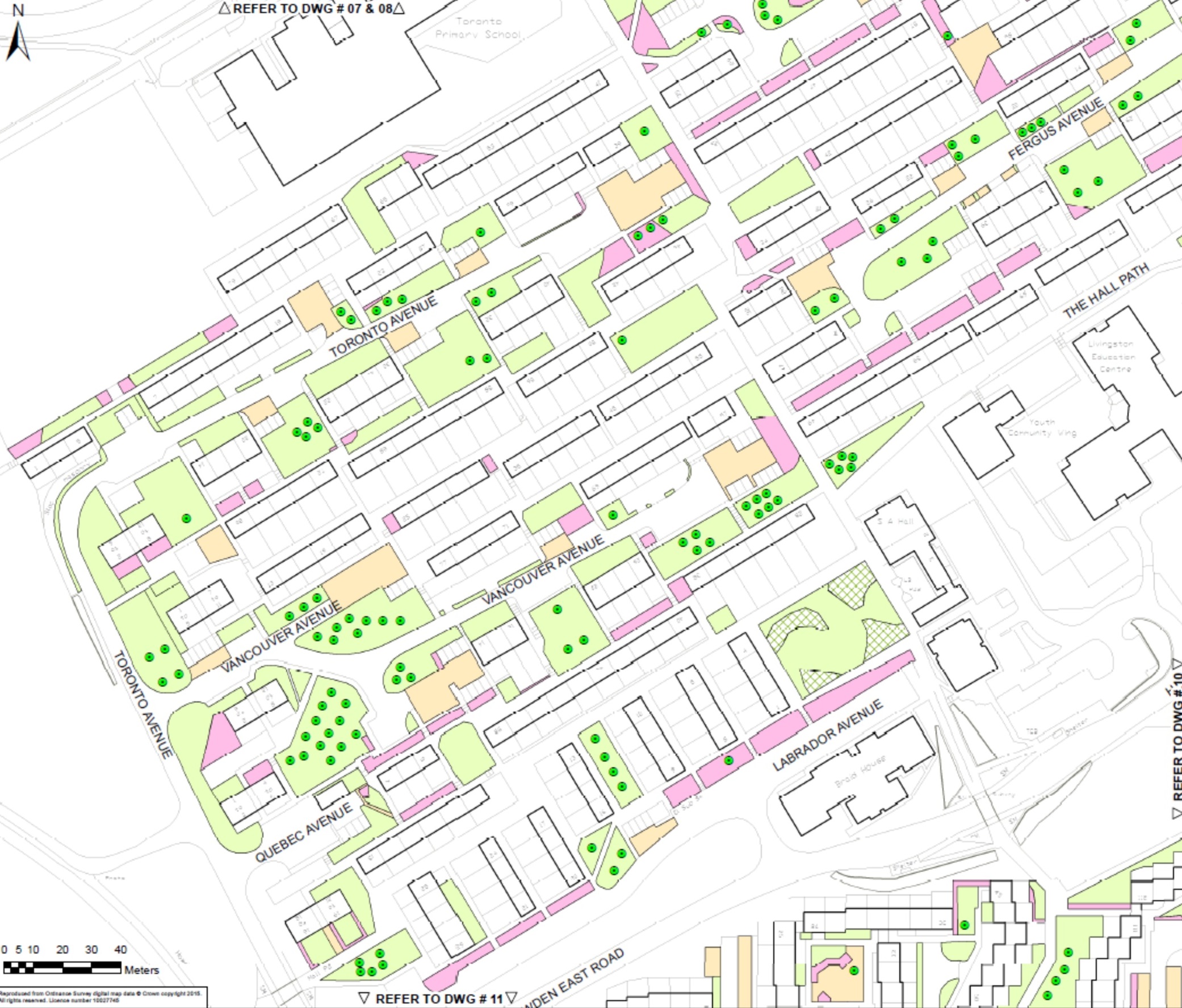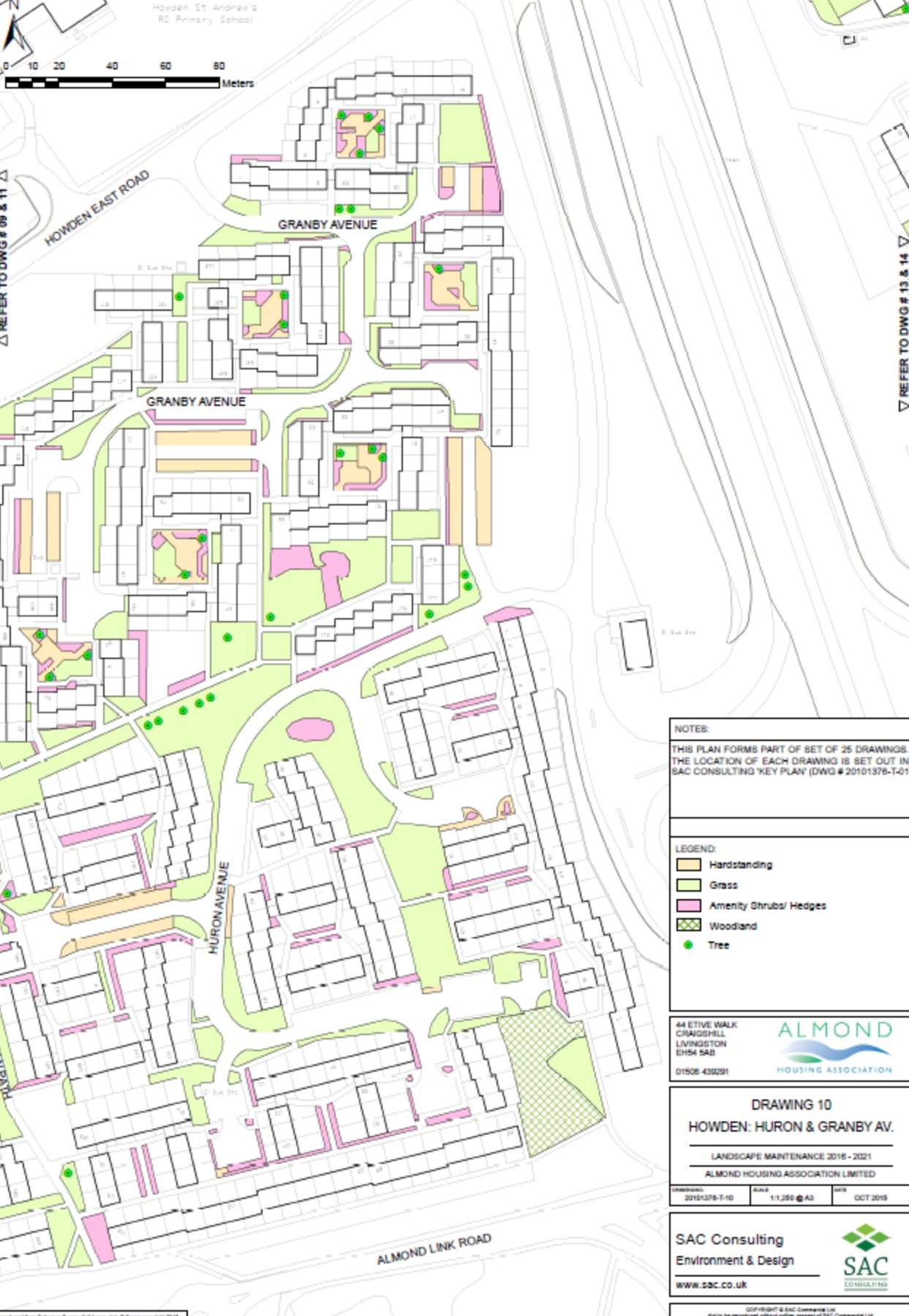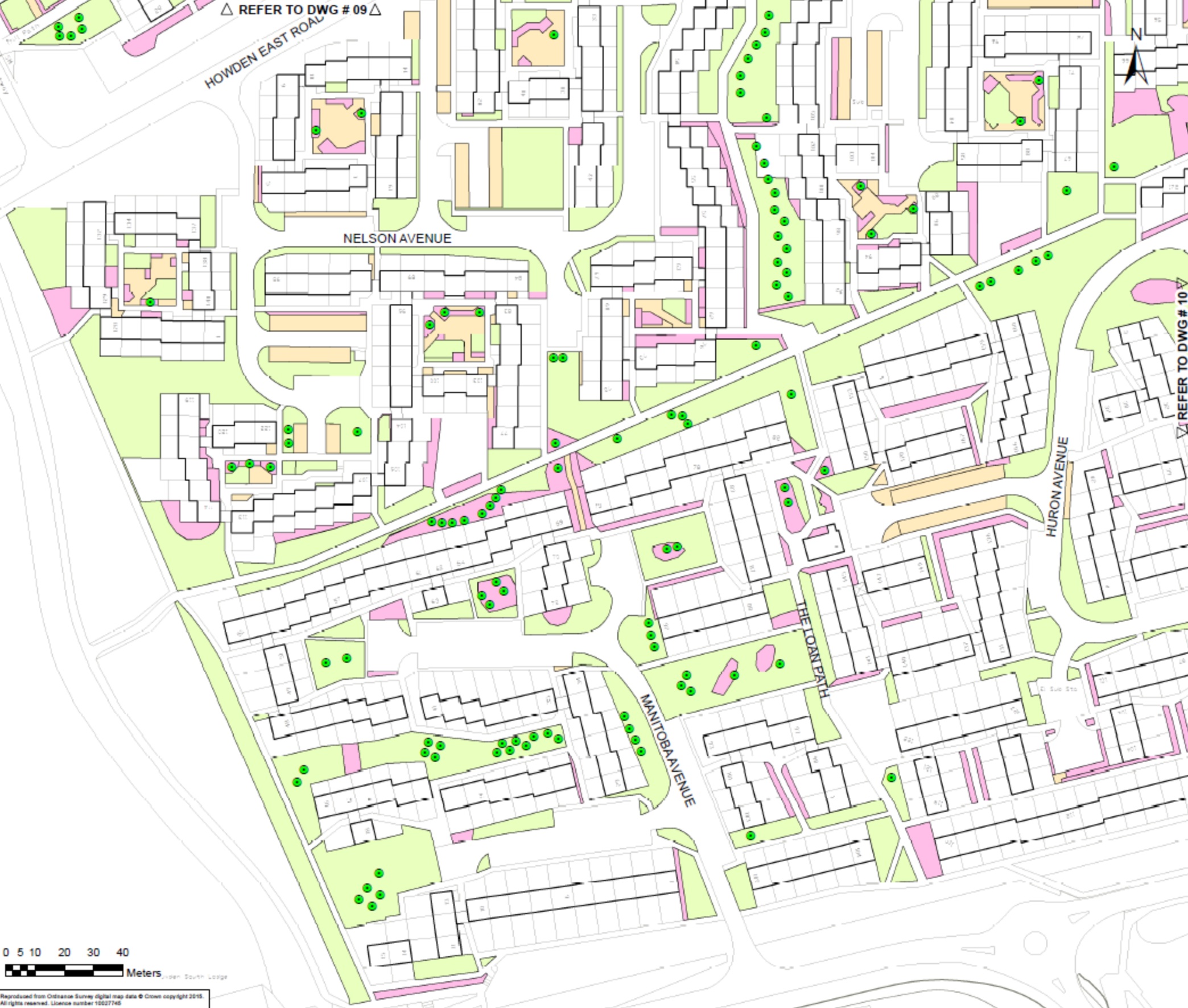 Ladywell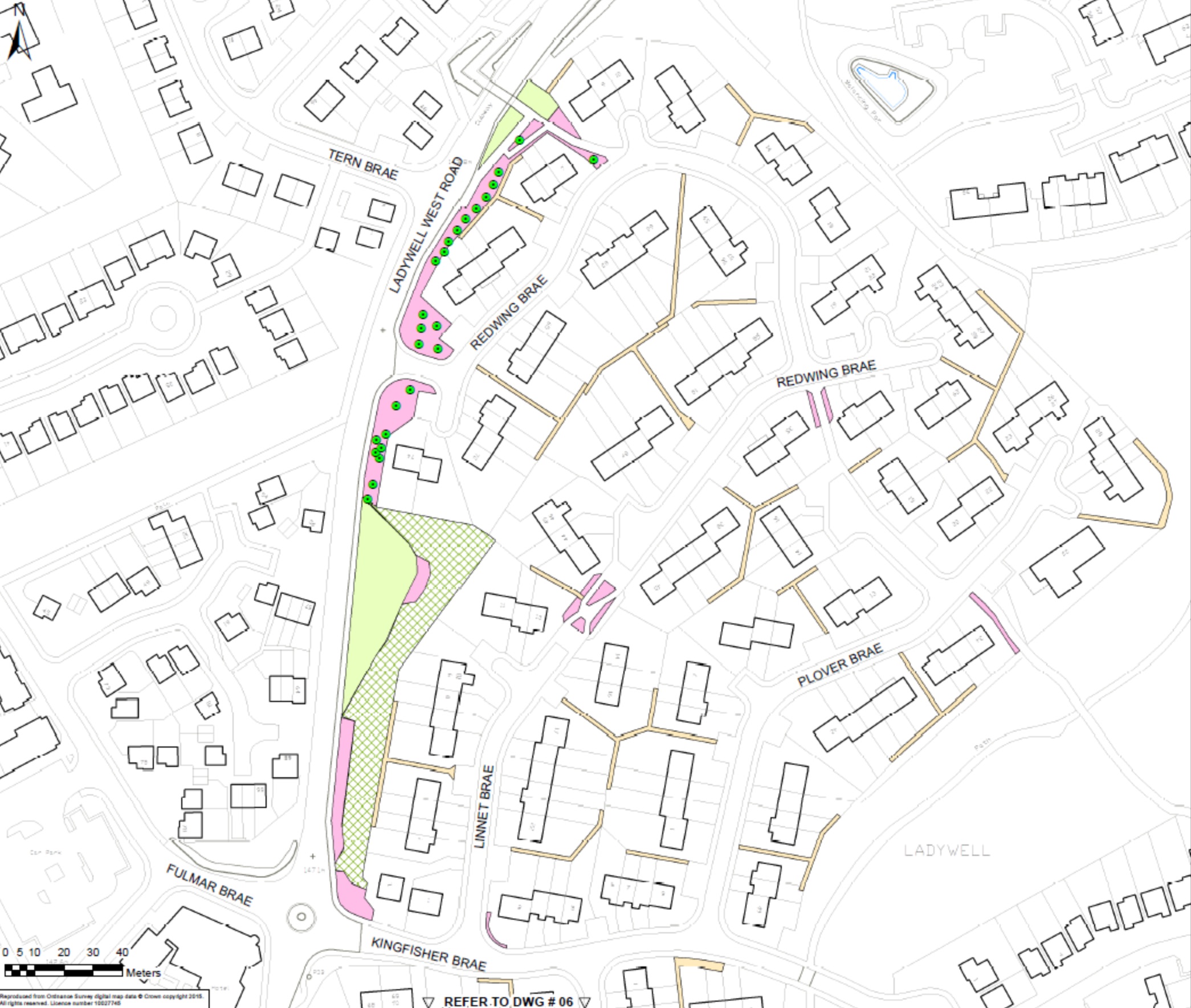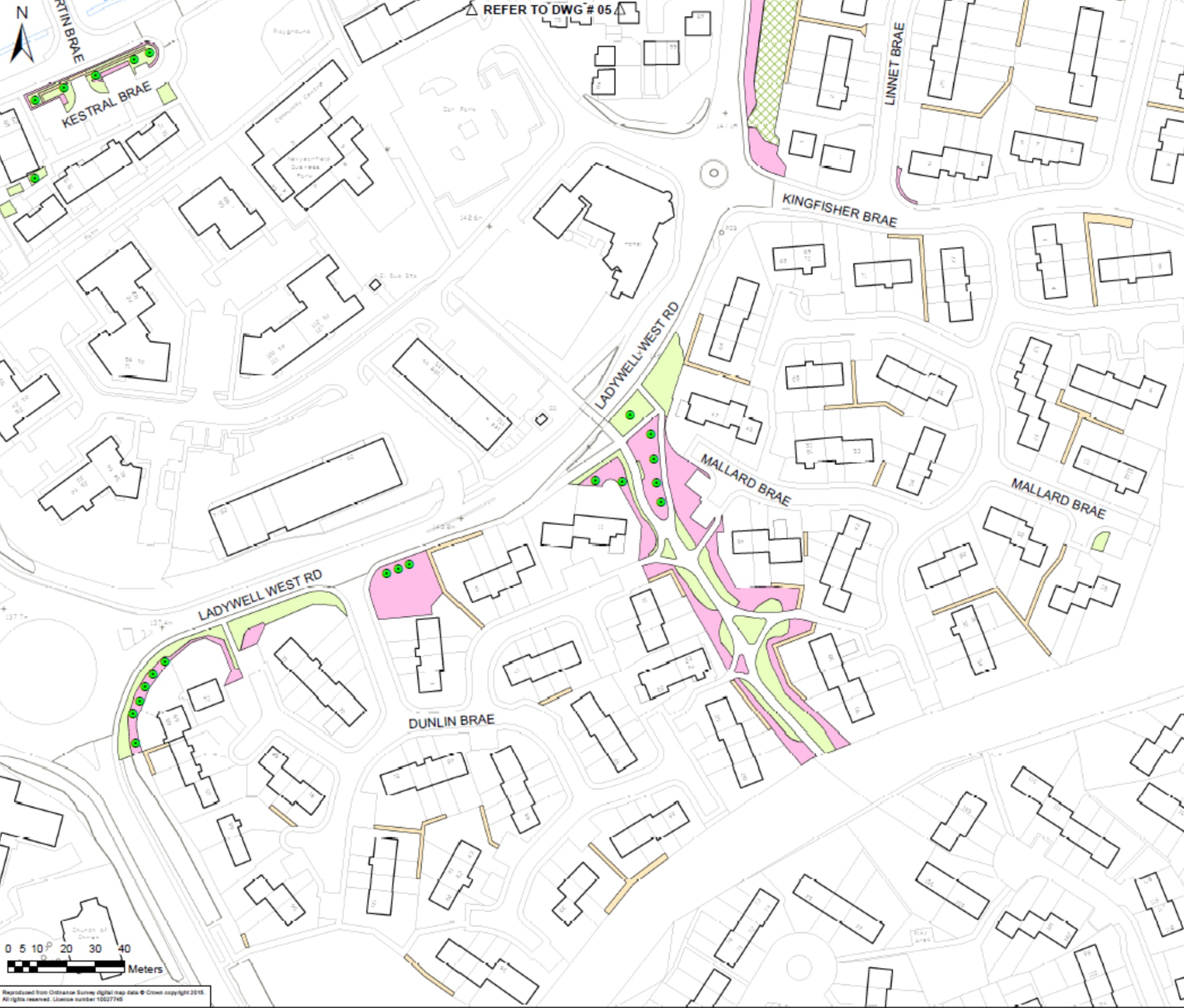 Whitburn
Ground maintenance
We have arrangements in place for the maintenance of all the hard and soft landscaped areas that we are responsible for. Our contractor Contintal Landscapes Ltd. looks after all grass, trees, shrubs and hedges, ensuring that all Almond areas well-kept and tidy.
In winter Contintal Landscapes Ltd. undertakes a programme of path edging and shrub pruning works, whilst hedge cutting is undertaken in July and October.
To find out what recent work has been completed in your area, and when the next visits are scheduled, find all the details you need on Continental Landscapes' website.
Environmental improvements
In addition to routine maintenance, we have a small budget for area and environmental improvements, such as new planting and common area upgrades and fencing. We are always looking for our tenants to suggest area improvements and we would welcome any suggestions you may have.
Empty properties?
It can be frustrating if you know that a property is empty and it appears that we are not doing anything about it. However, the process for recovering properties can be lengthy, so if you believe a property is unoccupied and think we don't know about it please let us know. We will look into it as quickly as possible.
Questions?
If you have any questions about our estate management services, do not hesitate to get in touch with us.