In the dark about Universal Credit?
Don't struggle on your own. We've been preparing for the changeover, and our staff are here to help.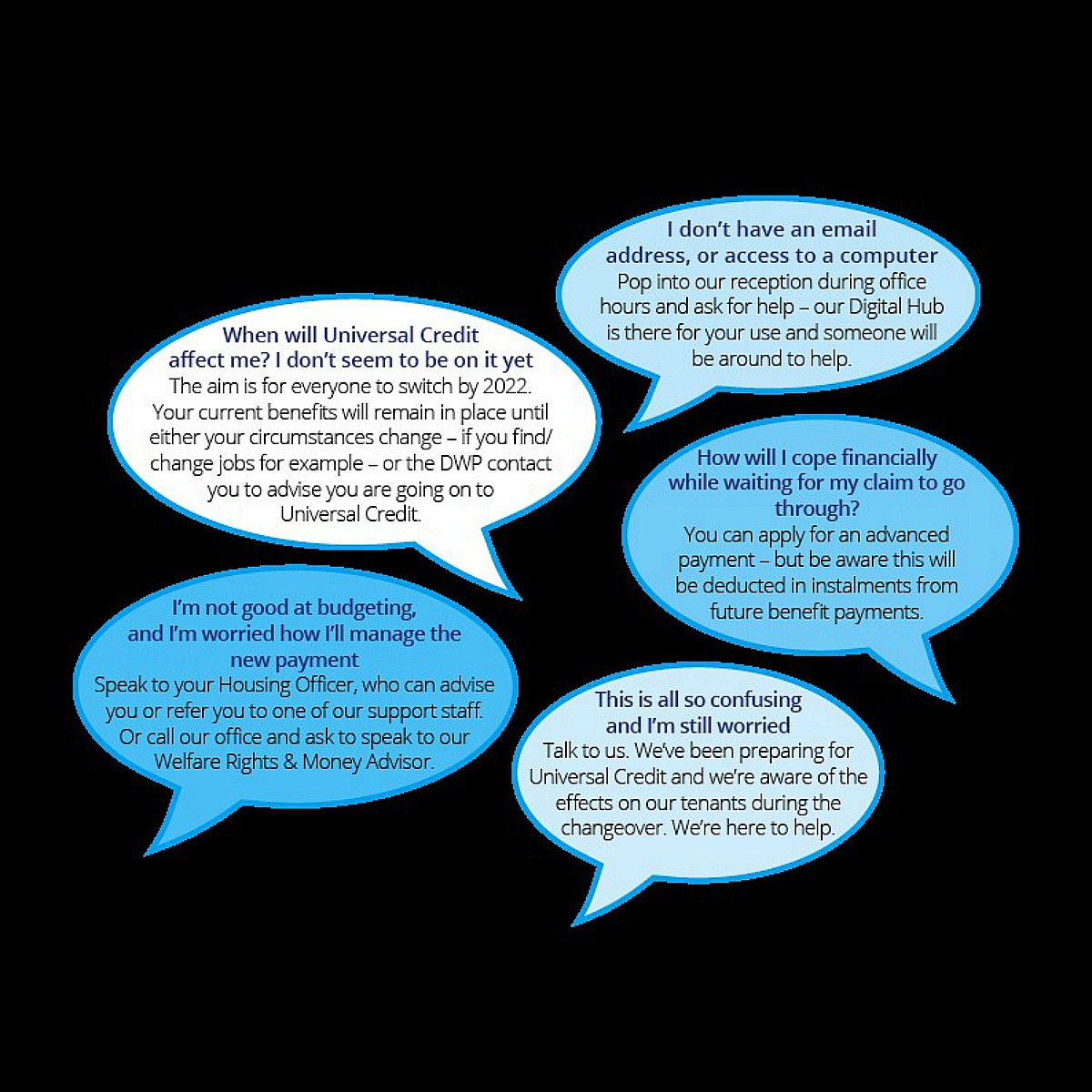 Universal Credit has now come into force and will change the way you receive your benefits. Here's some information if you are struggling to understand the new system.
Universal Credit is for people out of work or on a low income. It has replaced many benefits, including:
Income based Jobseeker's Allowance
Employment and Support Allowance
Income Support
Child Tax credit
Working Tax Credit
Housing Benefit
How to claim
Applications must be done online and in one sitting, taking around 20-40 minutes. Our Digital Hub in reception has laptops and free Wi-Fi. If you need any help, come in and ask.
You must provide
Personal info (including National Insurance and contact no)
Landlord details (Almond Housing, 44 Etive Walk, Livingston, EH54 5AB)
Rent information
Details of income
Bank account details
When it arrives
Universal Credit takes at least five weeks to come through, and then you are usually paid monthly.
More questions?
If the above doesn't answer your questions, call us on 01506 439 291 or pop into Reception and speak to us. We're here to help.