With the impacts of Coronavirus, 2020 has been a difficult year for many. With this in mind, we have put a lot of thought into how we could help to bring a joyful Christmas to those who need it most this year. Although we are unable to have our annual Christmas event this year, we have a range of activities lined up for the Christmas holidays and you can get involved.
Winter Wellbeing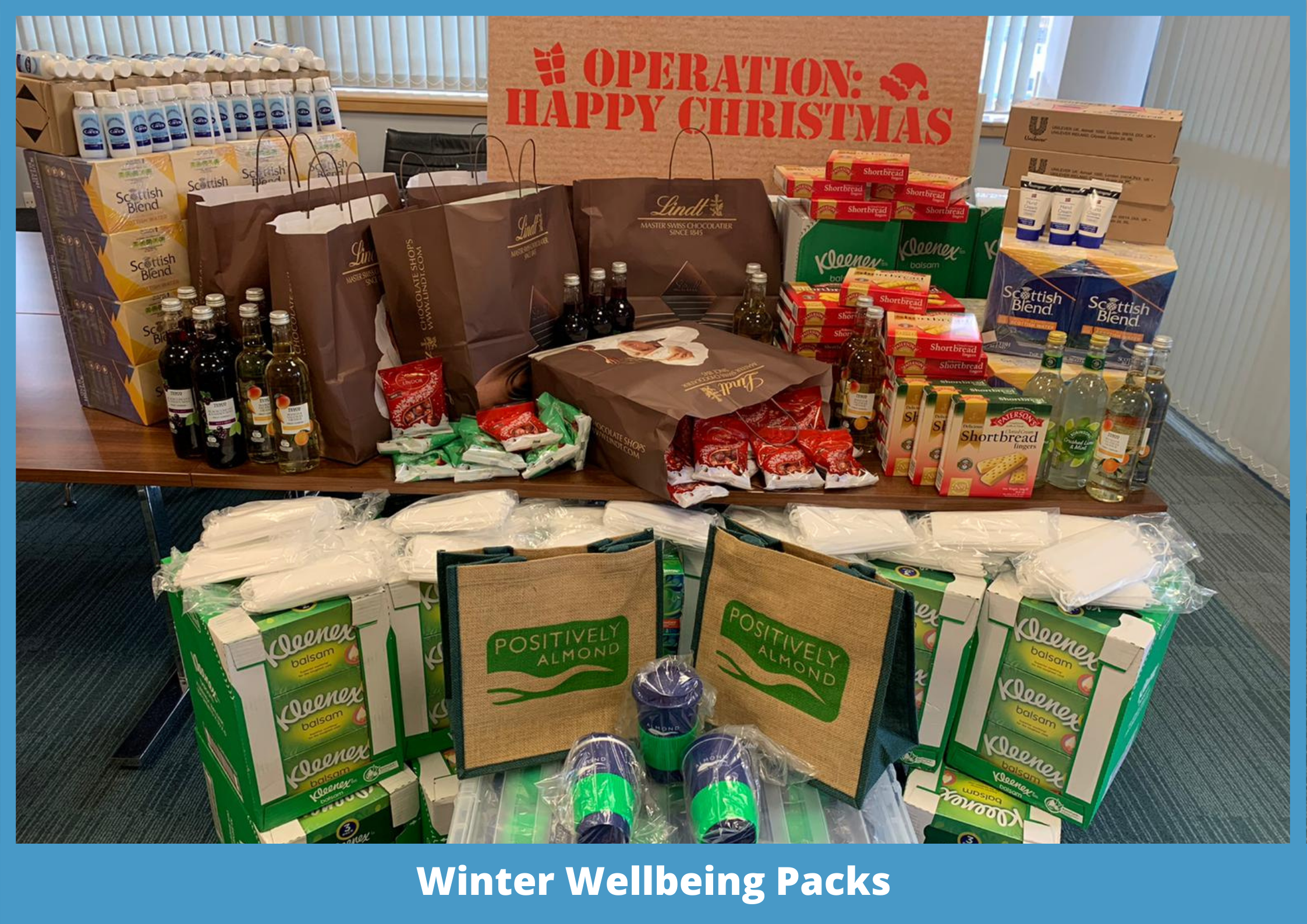 We are delighted to have already offered a Winter Check for tenants aged 65+ this year. The check included:
Stopcock identification
Checking your property is secure
Any outstanding repairs
Any tripping hazards on access paths
All qualifying tenants also received a Winter Wellbeing Pack which included some essentials for the winter months.
Even if you did not qualify for a winter check, we would encourage you to get your house winter ready by conducting the same checks yourself and advising us of any concerns you might have. We have more winter tips here.
Nominate a Neighbour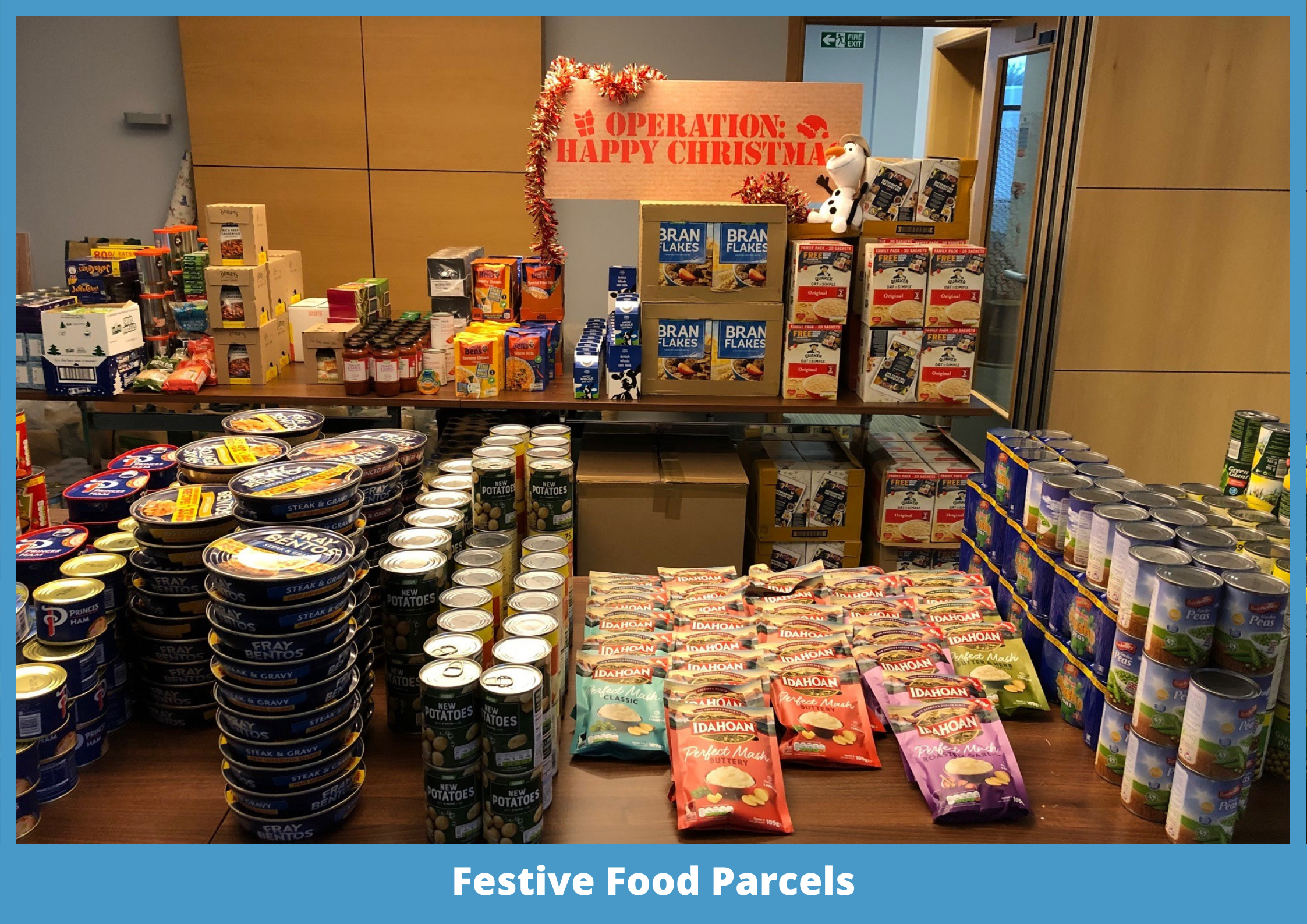 It has been a difficult year for everyone and in the run up to Christmas, we want to help make the festive season a positive experience for as many of our tenants as possible. We are delighted to bring back our 'Nominate a Neighbour' initiative this year and we want to extend it to any tenant in the community who you think has gone above and beyond during these difficult times.
If you know of any Almond HA tenant who might need a helping hand this festive season, get involved and nominate them to receive a special gift from us. To nominate someone you think deserves a treat this Christmas, simply email us at enquiries@almondha.org.uk and let us know your name, your address, the name and address of the Almond HA tenant you want to nominate, as well as your reasons for nominating them. If you can't email us, give us a call on 01506 439291 and speak to one of the team.
We'll consider all nominations and those who are successful will receive a small gift to help with the pressure of Christmas.
A Digital Christmas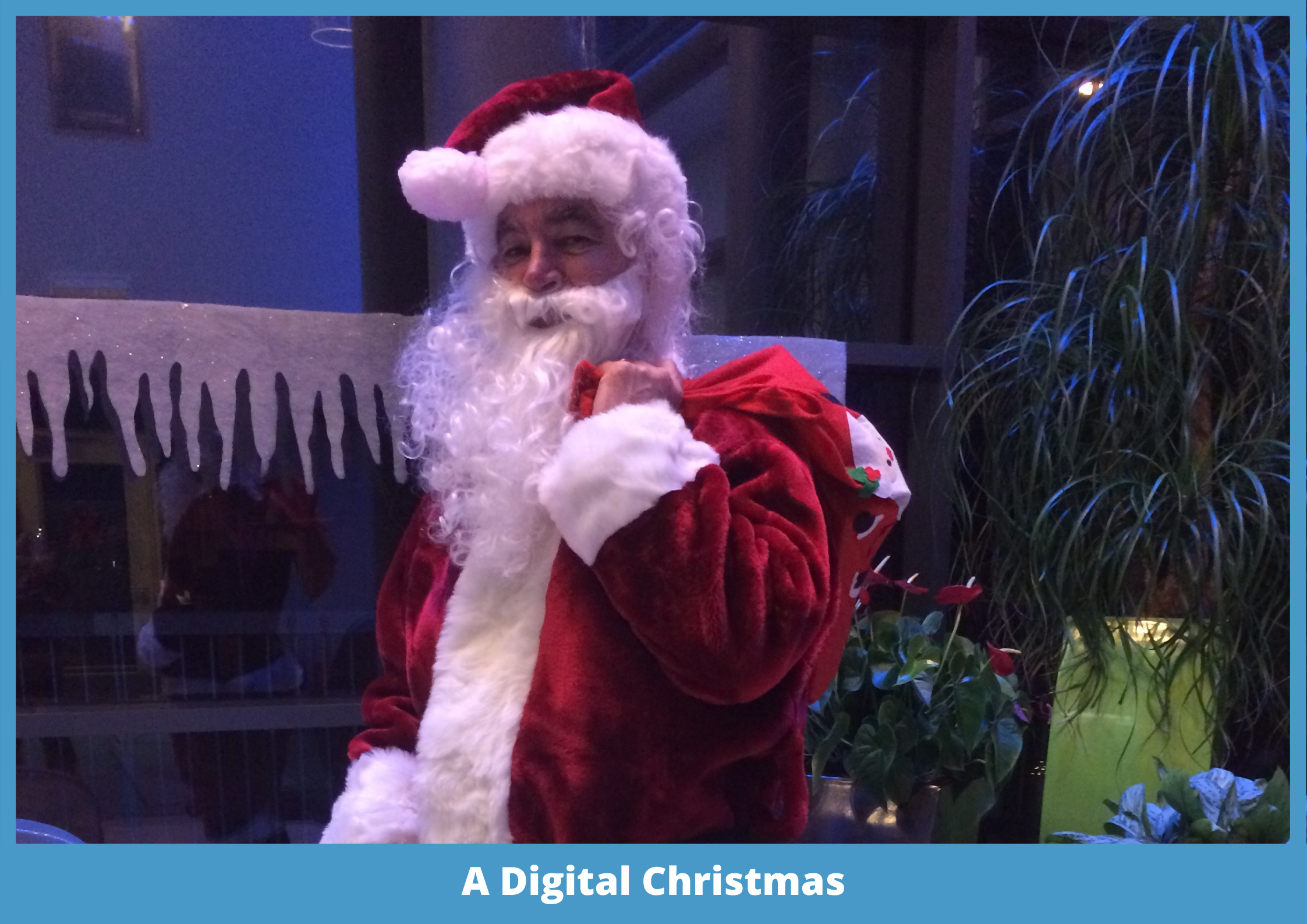 Following many months of getting used to a new digital way of living, we're transferring our traditional Christmas Event to an exciting digital event this year.
Santa will appear in regular videos over on our Facebook page. Stay tuned as Santa reads stories from the Imagination Library, delivers presents to the West Lothian Toy Appeal and more!
Please Note: If you have a child under the age of 5, they can receive a book from the Imagination Library every month up until their 5th birthday. For more information, click here.